Weekend Fridays is updated continuously
Dude Perfect
in Concert
@Toyota Center
The YouTube sensations Tyler Toney, Cody Jones, Garrett Hilbert and twins Cobyand Cory Cotton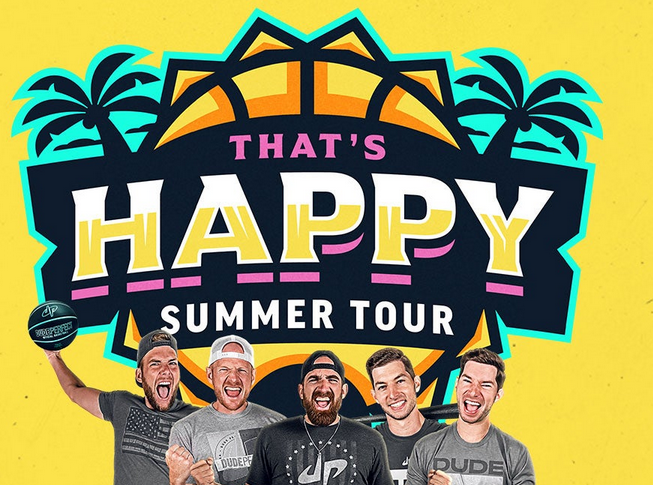 bring their antics to Toyota Center this Friday. These guys have bi passed Hollywood to make themselves national huckleberries albeit via the worldwide web our new media for those under fifty okay under thirty.
Dude Perfect: Backstage Pass

The guys are calling their perfromances, "That's Happy" Summer 2022 Tour! It all started with five dudes, a camera, and a bet between themselves. Since then, they havde grown into a global phenomenon reaching millions of fans worldwide with epic antics you know and love if you are a fan. But there's more to "Dude Perfect" than just having fun.

They report its all about giving back, spreading joy, and glorifying Jesus Christ.
100% Money-Back Ticket Guarantee
Tickets for Weekend Houston's Planning guide is provided by Ticket Liquidator a resale marketplace, not a box office or venue. Prices may be above or below face value. Your seats are together unless otherwise noted. If problems with our affiliate call us (832) 304-0701
Third Eye Blind
"Summer Gods Tour"
@White Oak Music Hall
Pulse Power Stage
on the Lawn
Friday 7/29/2022
Doors Open 6:00 PM

(From All Music.com - Matt Collar) California alt-rock outfit Third Eye Blind are known for their bright, melodic sound, bringing together a mix of post-grunge and classic pop/rock traditions. The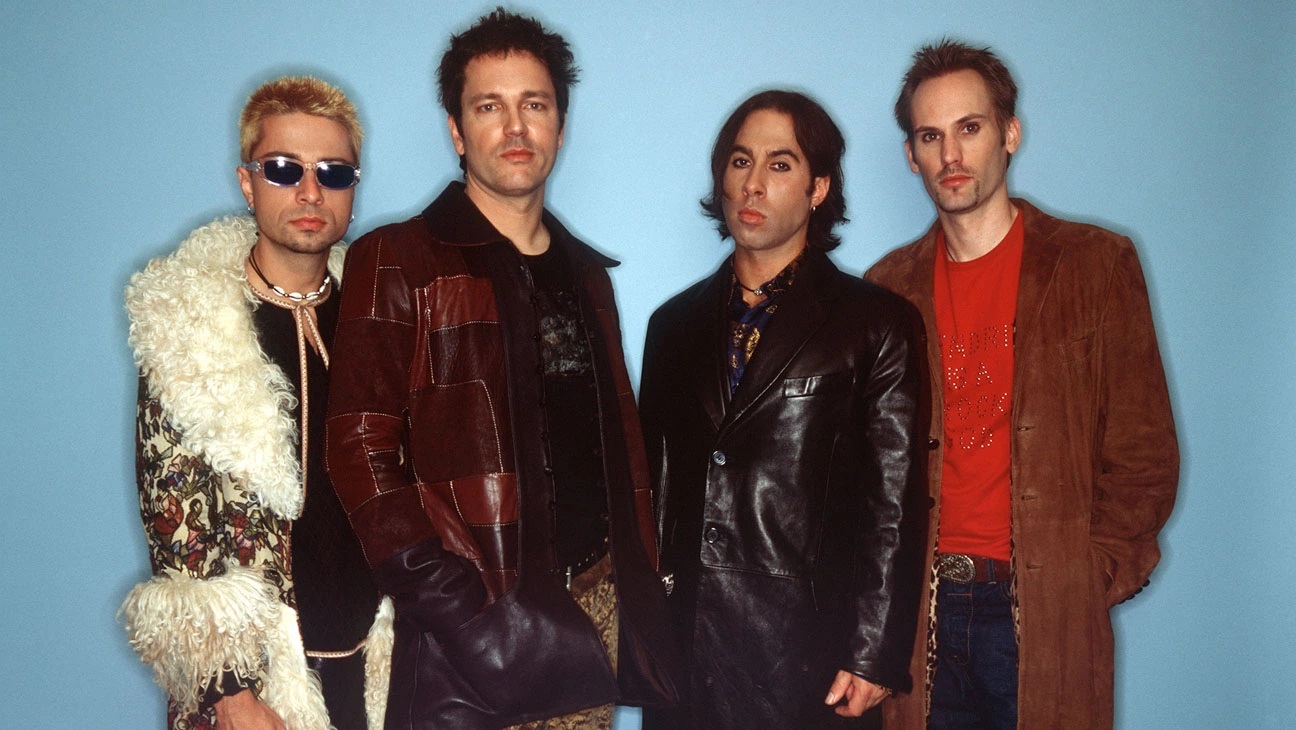 group scored their first hit in 1997 when their debut single "Semi-Charmed Life" cracked the Top Ten, helping push the eponymously titled Third Eye Blind to number 25 on the Billboard 200. The band built upon that success, releasing albums like 1999's Blue and 2003's Out of the Vein, both which continued to earn Alternative chart attention and spawn singles like "Anything," "Never Let You Go," and "Blinded (When I See You)." After taking a break during the mid-2000s, the group returned, hitting number three on the Billboard 200 with 2009's Ursa Major and cracking the Top 20 with 2015's Dopamine. Third Eye Blind have continued to expand their sound, working with Billy Corgan on 2019's Screamer and pairing for a song with Best Coast's Bethany Consentino on 2021's Our Bande Apart.
Third Eye Blind - Semi-Charmed Life
Formed in 1993, Third Eye Blind hail from San Francisco, where singer Stephan Jenkins made his name as a solo musician after earning an English degree from the University of California at Berkeley. Jenkins soon decided to piece a band together. After several lineups failed to gel, former Fungo Mungo bassist Arion Salazar joined the group, which Jenkins had named Third Eye Blind (in reference to the metaphysical concept of a mind's eye). Read more @All Music.com (Click Here)
White Oak Music Hall
2915 N Main Street
Houston, TX 77009
Directions (Map)
Phone: (713) 237-0370
Common
with The Houston Symphony
@Hobby Center
Sarofim Hall
Friday 7/29/2022 7:30 PM
Saturday 7/30/2022 7:30 PM
Friday 7/29/2022 7:30 PM
Saturday 7/30/2022 7:30 PM
One of the most influential and multi-faceted artists of our time, award-winning hip-hop artist, film producer, poet, and actor Common will join the Houston Symphony for a special showcase of his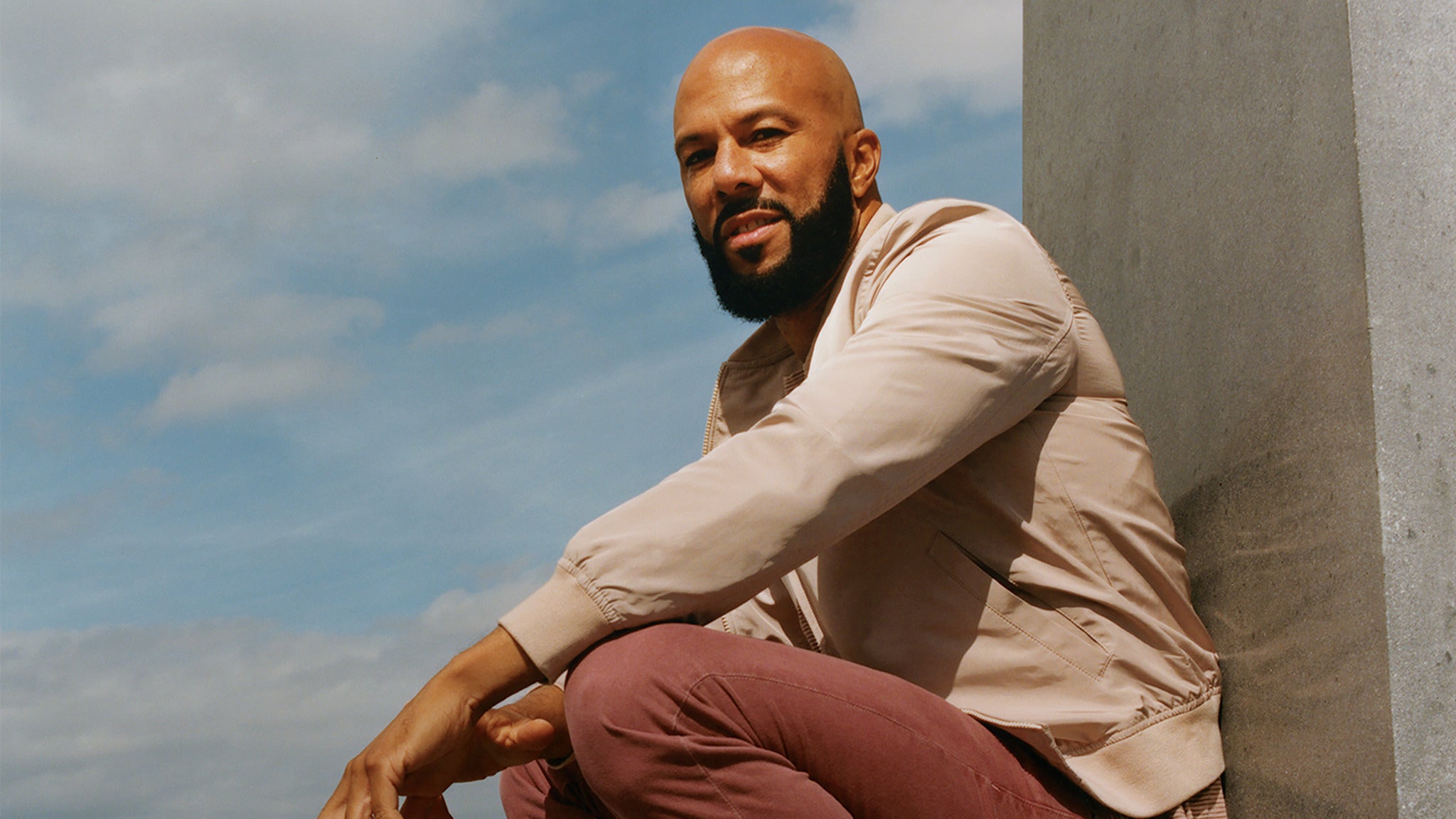 biggest hits. With the release of his 1992 debut album Can I Borrow a Dollar?, Common quickly established himself as a passionate American voice, and his prolific career extends into the realms of film, television, and philanthropy. Hear Common perform a selection of songs including the Grammy Award-winning "Love of My Life," Golden Globe- and Academy award-winning "Glory" from Selma and more.
Kurtis Conner
In Concert
@713 Music Hall
Comedian and internet personality who first became known for his self-titled Vine channel makes his way to LiveNation's 713 Music Hall this weekend.
Connor has over 1 million followers on Instagram and more than 2.6 million subscribers on YouTube. Before Fame He attended the "Comedy: Writing and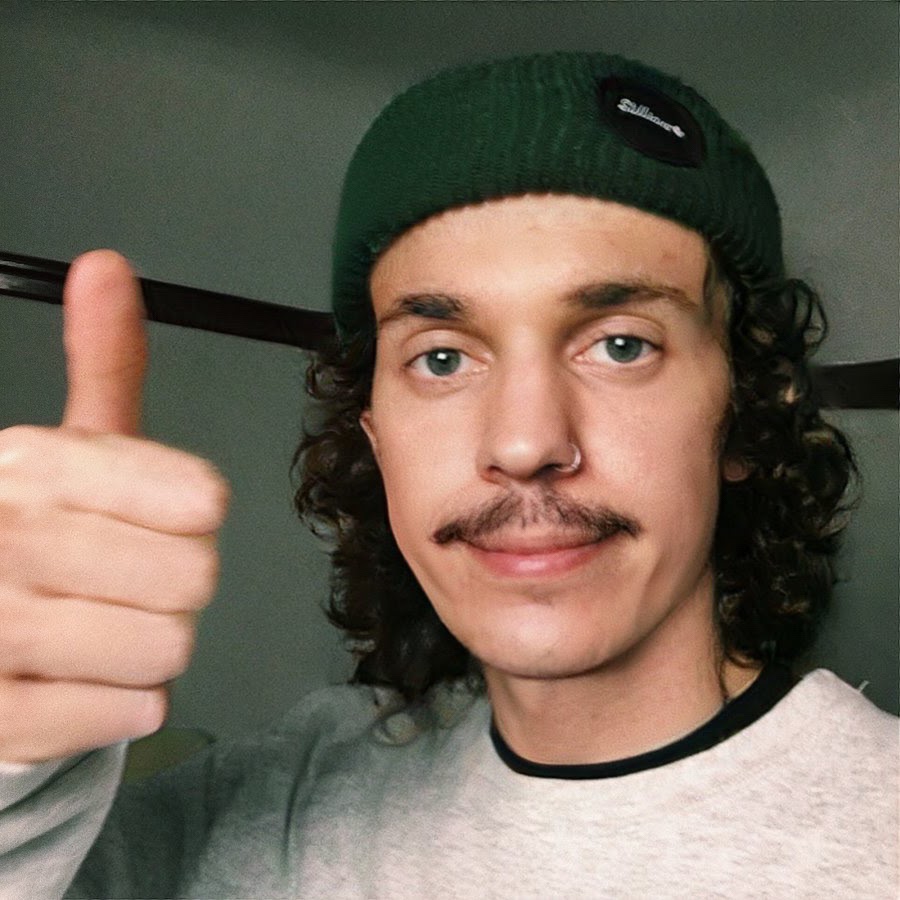 Performance" program at Humber College, where he started performing stand up and making YouTube videos.
Conner began performing stand-up shows all over Canada in 2014. He self-released his debut comedy album Cuppla Jokes in 2016, which reached No. 1 on the iTunes comedy charts and No. 6 on the Billboard comedy charts. In 2019, he joined his friends and fellow comedians Danny Gonzalez and Drew Gooden during their We Are Two Different People Tour.
The first video on Conner's main channel was uploaded in 2014. The channel began to gain momentum in 2017, when one of his videos gained 600,000 views in two days.
These Are the Worst Guys Ever
Conner's YouTube channel has become known for his critique of content perceived as problematic on YouTube, and for making fun of those who wish to marginalize groups of people. In 2019, he and his friend and fellow comedian Jacob Sharpe criticised TikToker Sebastian Bails and Bails' girlfriend Lauren Godwin for making light of domestic abuse on their YouTube channel. Conner and Sharpe were both disturbed by the content, frequently commenting in the video that they found it difficult to make light of such a serious subject. Conner later said he would raise $10,000 for the domestic abuse charity loveisrespect and then match it with his own donation, with over $16,000 being raised and Conner making a donation of $26,000 overall.
Conner has made more lighthearted videos, and says that his favorite content is film criticism. He has made content about the TikTok Hype House, manipulative tactics used by Justin Bieber's team to promote his song "Yummy", the 22 Convention (a "convention for women" run by anti-feminist men's rights activists), and pick-up artist Russell Hartley (whom Conner dubbed "misogynist of the year").
This internet sensation pushing the limits this weekend in Houston.
713 Music Hall
In POST Houston
401 Franklin Street
Houston, TX 77201
Directions (Map)
(832) 204-6920
Shakespeare Festival
@Miller Outdoor Theatre

July 21st thru August 6th, 2022
The annual University of Houston's Shakespeare Festival kicks off this weekend (Thursday) at Miller

Outdoor Theatre.
University of Houston's says, "Houston Shakespeare Festival uses Shakespeare's works to draw together our diverse community to explore our common humanity."
King Lear
"As flies to wanton boys are we to the gods—they kill us for their sport."
King Lear, in dividing his estate, disowns the wrong child. Family loyalty, betrayal, and madness set the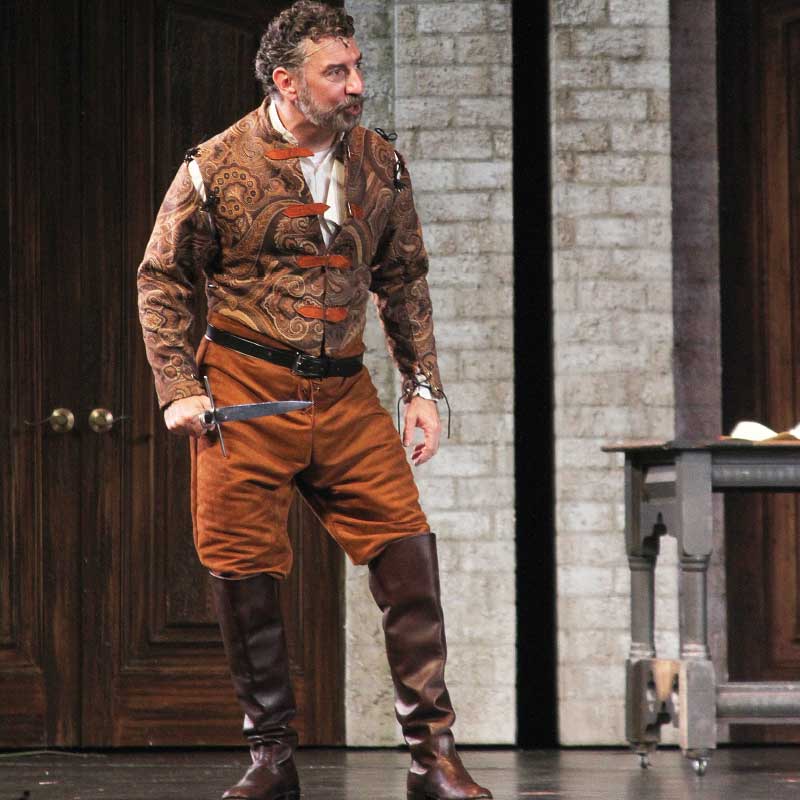 stage for King Lear—the first Houston Shakespeare Festival production of this enthralling masterpiece in over 20 years. Director Stephanie Shine (As You Like It) leads a powerful ensemble in Shakespeare's epic opus, with Jack Young in the title role.

Thursday 7/21/2022 8:15 PM
Saturday 7/30/2022 8:15 PM
Monday 8/1/2022 8:15 PM
Wednesday 8/3/2022 8:15 PM
Friday 8/5/2022 8:15 PM
Cymbeline
"I am glad I was up so late, for that's the reason I was up so early."
Shakespeare's dark fairytale romance, Cymbeline,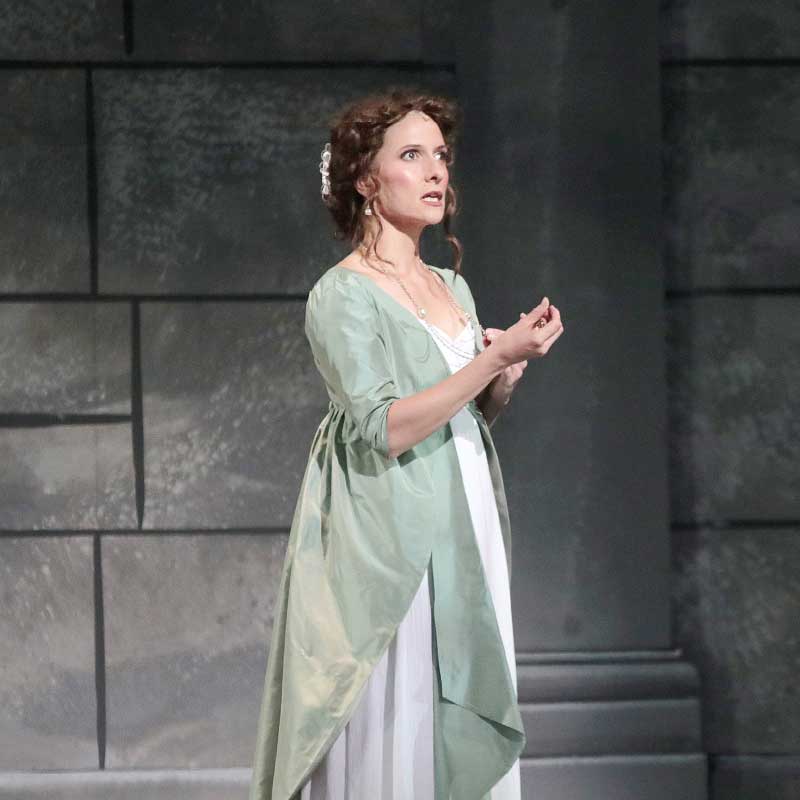 ells the tale of a hopeful princess Imogen and her banished secret husband, plus her wicked stepmother, her goofball step-brother, and her powerful father, King Cymbeline. They make a harrowing journey through secret plots, forbidden love, mistaken identity, vile poisons, and treachery. Laura Frye, who shined as Rosalind in As You Like It, returns to Houston to take on Imogen's adventure.
Friday 7/29/2022 8:15 PM
Tuesday 8/2/2022 8:15 PM
Thursday 8/4/2022 8:15 PM
Saturday 8/6/2022 8:15 PM
The Houston Shakespeare Festival debuted in 1975 when Dr. Sidney Berger, then director of the School of Theatre at the University of Houston, met with UH administrators and the Miller Theatre Advisory Board to enlist support for a two-­production season of Shakespeare's works to be played in repertory on Miller Theatre's bill. Berger and UH theatre professor Cecil Pickett went on to direct a pair of plays each summer, performing free to the public at Hermann Park's Miller Outdoor Theatre in this unique collaboration between a city and a university.
Miller Outdoor Theatre
Hermann Park
6000 Hermann Park Dr
Houston, TX 77030
Directions click here
(832) 487-7102
Ian Bagg
@The Improv Houston
Thursday 7/28/2022 8:00 PM
Friday 7/29/2022 7:30 PM & 9:45 PM
Saturday 7/30/2022 7:00 PM & 9:30 PM

(From www.ianbagg.com) Ian Bagg started his comedy career in his native country Canada. He proceeded to do all the show business things that every successful Canadian entertainer does. He went to a "Hockey Night in Canada" game on a Saturday night performed at the "Montreal Comedy Festival " kissed a fish in New Foundland and a "Comedy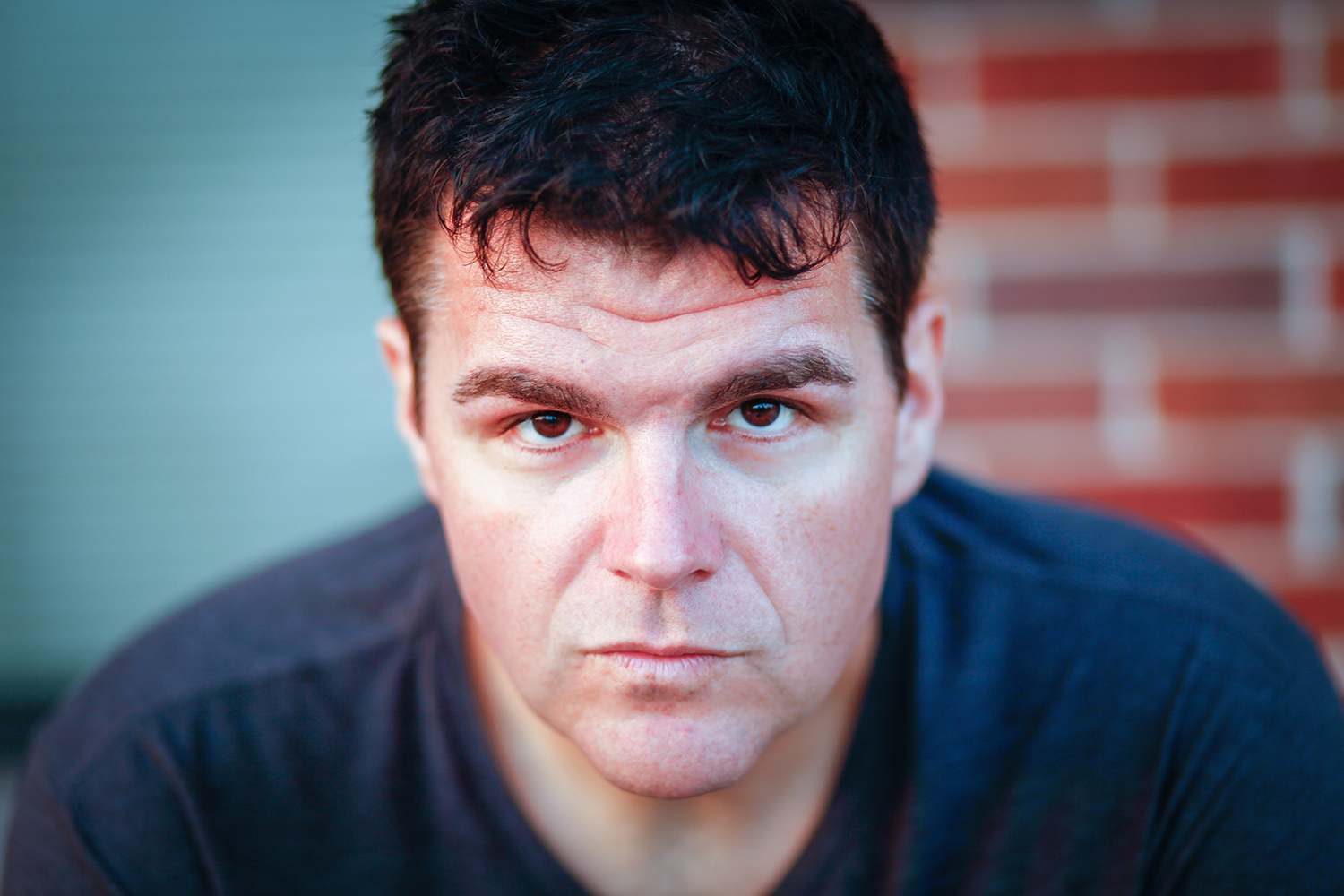 Now" special on CTV. So what does a Canadian do when he has done it all? He boards a train to New York City lives in a youth hostel and ends up on "Late Night with Conan O'Brien " "The Late Late show with Craig Ferguson" and "Tonight Show with Jay Leno." It is not always fun and games. He was forced to do "Make Me Laugh " "Showcase Comics with Louie Anderson " "Fridays" on NBC and the "Late Late Show with Craig Kilborn." His new one-hour special "Ian Bagg: Getting to F*cking Know You" premiered on Showtime in April 2013.
Bagg has acted in Tim Robbins' "The Cradle will Rock " "MVP 2 " and "MXP". Fun fact: he's the the only known comic to have worked for famed director/producer Judd Apatow and not become a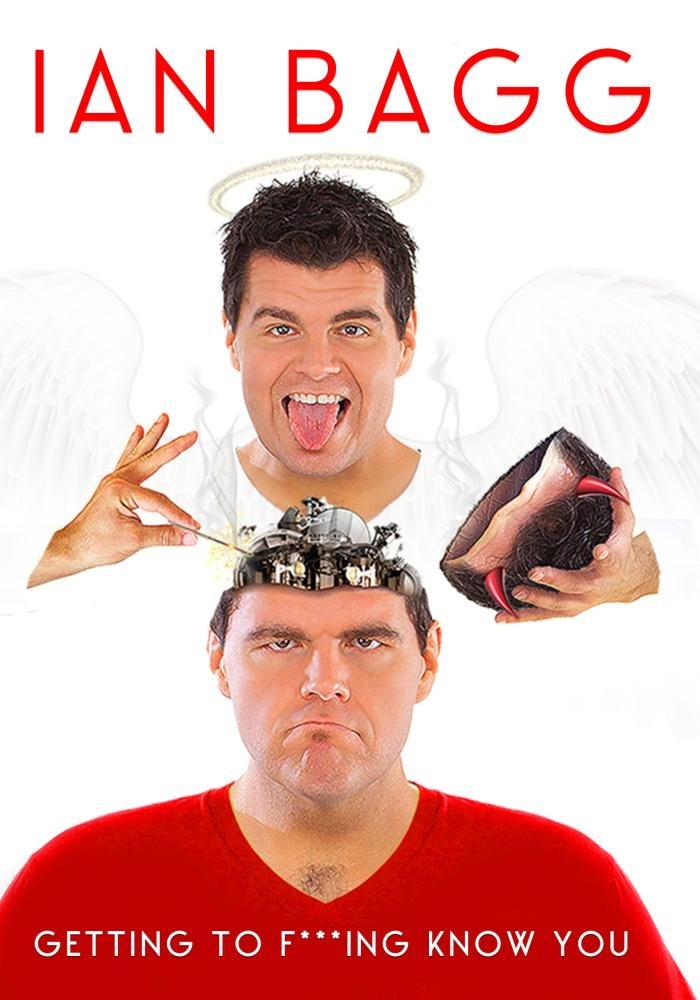 multi-billionaire. Life has been amazing for Bagg being on such diverse platforms as the History Channel the Food Network the Biography Channel and being the first ever Canadian to meet three US presidents– Ronald Reagan Jimmy Carter and George Bush…although only one was in the White House at the time while he met one on a plane and the other at a hockey practice.
While working red carpet interviews Ian has pissed off Brad Pitt been hit with a champagne bottle and asked for chocolate covered pretzels by Alec Baldwin. You probably wonder what kind of man does this and without imploding? The answer is a man whose dog survived a three- story fall and who's been known to think he is twelve–but may actually be twenty-nine or seventy-two.
Ian went to school to be an explosives engineer but a lucky chance at an open mic made him the volatile one. He may be in your area sooner than you think because this man-child does over 100 000 air miles a year…or you could listen to his radio/podcast show on XM Radio channel 160 or The Toadhopnetwork (The Ian Bagg Show.) He has performed two successful half-hour specials "Comedy Central Presents" and HBO's "A Comics Climb" and has been seen on "Gabriel Iglesias Presents Stand-Up Revolution."
The Improv
7620 Katy Freeway Space
455 Houston, TX 77024
Directions
Buy tickets over the phone:
713-333-8800
[Disclaimer]
Houston's Weekend Planning Guide participates in various affiliate marketing programs, which means, we receive paid commissions on purchases made through our links to retailer sites.Our editorial content is not influenced by any commissions we receive.
Houston's Online Weekend Entertainment Guide
Looking for that Friday weekend event and can't find it, try our custom "Google Search"