Weekend Fridays is updated continuously
Friday 1/6/2023 8:00 PM
Doors Open 7:30 PM
(From RAP WIKI. com) Eric Kaiser (born 9 September 1970), better known by his stage name K-Rino, is an American rapper and record producer from Houston, Texas. He is a pioneer of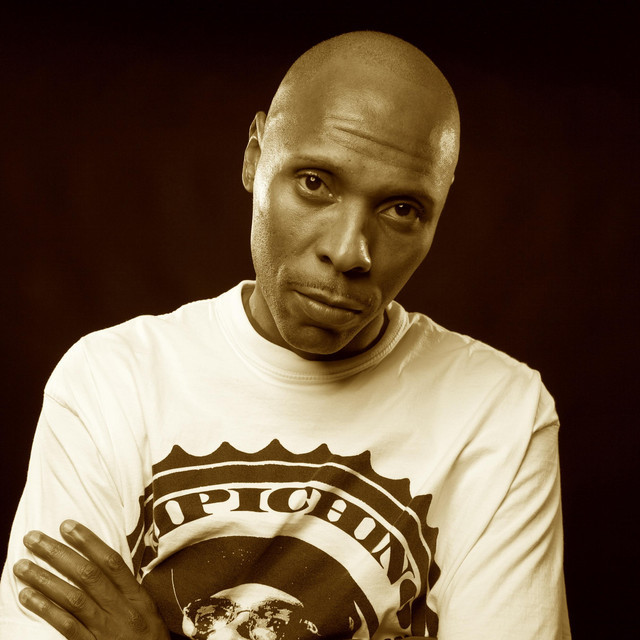 the Southern hip hop scene, and has been rapping since 1983. K-Rino's first release was the single "Rockin It" with his group Real Chill in 1986, and he founded the South Park Coalition collective that same year. K-Rino has spent his entire career as an independent artist, and has released all of his albums since 2004 on his label Black Book International.
I APOLOGIZE
(Produced by Marshall Artz Productions)
Scout Bar
in Marinagate
18307 Egret Bay Blvd.
Houston, TX
Directions
(281) 335-0002
[Disclaimer]
Houston's Weekend Planning Guide participates in various affiliate marketing programs, which means, we receive paid commissions on purchases made through our links to retailer sites.Our editorial content is not influenced by any commissions we receive.
Houston Symphony
The Music of Elton John
and Billy Joel
@Jones Hall
Friday 1/6/2023 8:00 PM
Saturday 1/7/2023 8:00 PM
Sunday 1/8/2023 2:30 PM
From "Rocket Man" to "Piano Man," the iconic hits of two classic rock legends this weekend in Jones Hall presdented by the Houston symphony. It's the incredible piano-and-vocal talent of Michael Cavanaugh—handpicked by Billy Joel to recreate his music in the Broadway musical Movin' Out—delivers electrifying renditions of the songs "Tiny Dancer," "Uptown Girl," "Your Song," "New York State of Mind," and "Saturday Night's Alright"
Michael Cavanaugh is the voice of the American Rock & Roll Songbook, made famous for his piano/lead vocals in the Broadway musical Movin'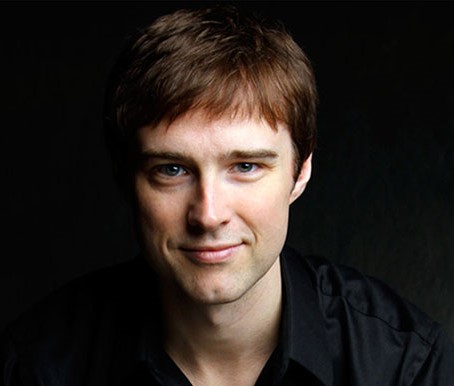 Out. Handpicked by Billy Joel, Cavanaugh evokes a style rivaling the Piano Man. He appeared in the show for three years with more than 1,200 performances, receiving multiple accolades.
Michael began playing at age seven. Encouraged by family and friends, and inspired by his hero Billy Joel, Michael formed his first band at age ten and began playing local functions. His first full-time gig was an extended engagement in Orlando, Florida, at a piano bar called Blazing Pianos.
It wasn't long before symphony orchestras discovered Michael's talents and audience appeal. He accepted his first orchestral booking, Michael Cavanaugh – The Songs of Billy Joel and More, in 2008.
In 1999, Michael received an offer that would unknowingly change his life: an opportunity to play Las Vegas at the famed New York, New York Hotel and Casino. There, Billy Joel spotted Michael and joined him on stage one fateful night in 2001. It only took two songs before Billy was convinced he had found his new Piano Man. Michael moved to New York City to work alongside Joel and Twyla Tharp to shape Broadway's Movin' Out. In the lead role, he received both Tony and Grammy nominations.
With the close of Movin' Out, Michael began touring worldwide in his own right, creating a show that reinterprets the modern pop/rock songbook: The Music of Billy Joel and Elton John. He soon became one of the hottest artists in the private events market, and continues to perform worldwide.
It wasn't long before symphony orchestras discovered Michael's talents and audience appeal. He accepted his first orchestral booking, Michael Cavanaugh – The Songs of Billy Joel and More, in 2008. Other programs followed: The Songs of Elton John and More, Singers and Songwriters: The Music of Paul Simon, Neil Diamond and James Taylor, and Rockin' Christmas with the Pops. He continues to tour all four productions.
Jones Hall for The Performing Arts
615 Louisiana Street
Houston, TX 77002
Directions (map)
The Molly Ringwalds
HOB-Houston
GreenStreet
Those who have seen them know The Molly Ringwalds take every stage they step on with force. They dazzle and engage their audiences with energy and passion, while taking them on a musical journey filled with all the hits that transcended the 80s and defined a generation. The Molly Ringwalds' show is loaded with the visual enormity and glam that encompassed the essence of the decade's music scene. Music videos of the iconic songs are the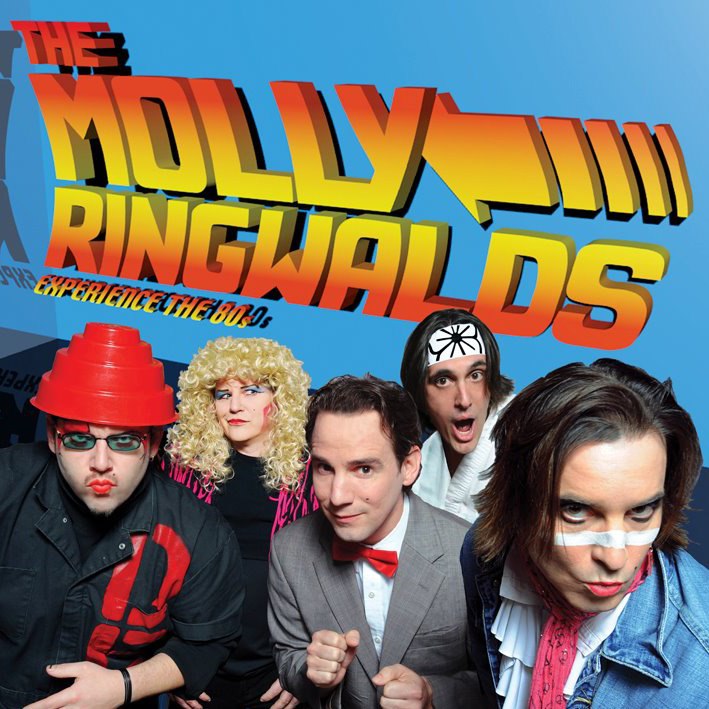 backdrop to a stage that comes to life with a captivating light show and a movable set that draws every single person into the moment.
Several yers ago the Jackson Free Press.com described the band like this, "It's strange to call a cover band "original," but the Molly Ringwalds' creative collision of 1980s music and culture—along with the band members' wild personas and stage presence—make for a rare throwback experience.
The Molly Ringwalds, billed as "the ultimate '80s cover band," takes on a variety of genres and artists, including .38 Special, Bon Jovi, Run DMC and Madonna. Each musician also takes on an idiosyncratic stage character, adding to the music's natural theatricality. Lead singer and guitarist Sir Devon Nooner, who dresses like Adam Ant, leads the Molly Ringwalds' motley crew, featuring Devo-inspired lead guitarist Platinum Randi Wilde, "The Karate Kid"-clad drummer Sir Liam Thunders, Pee Wee Herman (and occasionally Flash Gordon or Freddy Mercury)-inspired keyboardist Dickie English and Dee Snider-based bassist Lord Phillip Wang."
The Molly Ringwalds - "Purple Rain" (Live) from "An Evening With The Molly Ringwalds

"After moving from Sheffield, England, to New Orleans about 15 years ago, the Molly Ringwalds set out to carry '80s music around the world. Taking inspiration from The Beach Boys, The Beatles, Queen, Depeche Mode, Duran Duran, Journey and Guns 'N Roses, the Molly Ringwalds brings a wide variety of musical backgrounds and experiences to create a show that is rarely the same twice," Jackson Free Press.com, reported in 2015.
HOB Houston
in GreenStreet
1204 Caroline St.
Houston, TX
(888) 402-5837
Directions (Map)
Friday 1/6/2023 7:30 PM & 9:45 PM
Saturday 1/7/2023 7:00 PM & 9:30 PM
Sunday 1/8/2023 7:30 PM
Using his experiences growing up in Newark Bill Bellamy started doing stand-up while he was a student at Rutgers University. Bellamy quickly discovered how much he enjoyed making people laugh and began honing his skills at small comedy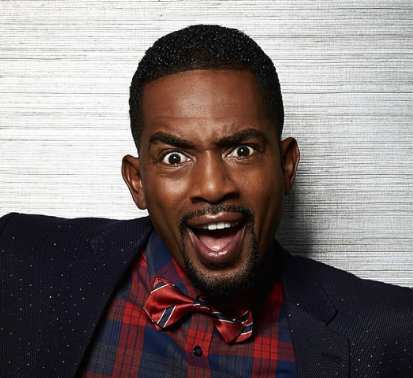 clubs around the country and soon was making waves in the New York clubs like The Improv The Comic Strip and at The Comedy Store in Los Angeles.
Two short years later Bellamy had earned a spot on HBO's DEF COMEDY JAM where he notoriously coined the phrase "Booty Call." The now famous late-night rendezvous moniker became the name for his first comedy special for Showtime; "Booty Call" was instantly one of the network's top-rated specials. On the heels of the success of that special in the years following Bellamy became a staple on MTV as one of the first "VJs" on the network. He hosted several of their programming blocks including MTV JAMS and MTV BEACH HOUSE while interviewing everyone from the late Kurt Cobain to Janet Jackson.
Grown Woman Got Game that'll Knock You Out

Landing his own series "The Billy Bellamy Show" in 1996 Bellamy continued to star on the big screen in addition to garnering coveted guest roles in several prominent television series. In the feature world Bellamy starred in LOVE JONES HOW TO BE A PLAYER LOVE STINKS THE BROTHERS and ANY GIVEN SUNDAY. At the same time showcasing his mutli-hyphenate talents Bellamy continued to hone his comedy and stand-up prowess. He debuted his second comedy special; CRAZY SEXY DIRTY in May 2012 was one of the highest rated comedy specials of their respective years on Showtime.
Bellamy has recently guest-starred on USA's WHITE COLLAR and appeared on several episodes of Tyler Perry's MEET THE BROWNS on TBS. He also guest-starred on ABC's CASTLE and USA's ROYAL PAINS. Previously he hosted four seasons of the TV One comedy competition show WHO'S GOT JOKES? and two seasons of NBC's Emmy Nominated LAST COMIC STANDING.
The Improv
7620 Katy Freeway Space
455 Houston, TX 77024
Directions
Buy tickets over the phone:
713-333-8800
Houston's Online Weekend Entertainment Guide
Looking for that Friday weekend event and can't find it, try our custom "Google Search"