Friday
January 28th, 2022

Weekend Fridays is updated continuously

Contact the venue for possible postponements or cancellations due to Covid 19 escalations
First Ever Combined Houston Auto
& Boat Show
@NRG Park
Jan. 26-30, 2022 at NRG Center
For the first time ever the Houston Auto Show and the Houston Boat Show are getting hitched, bringing land and sea lovers together for one spectacular event.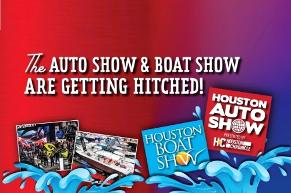 After realizing the hit the pandemic has brought on inventory in both the automobile and boat industries, the two Houston shows have teamed-up to build the largest event of its kind.
Contact the venue for possible postponements or cancellations due to Covid 19 escalations
Tom Segura
"I'm Coming
Everywhere World Tour"
@Smart Financial Center

Tom Segura is a comedian originally from Cincinnati, Ohio. Well known for his Netflix specials Ball Hog, Disgraceful, Completely Normal, and Mostly Stories, Segura has also made feature film appearances that include Instant Family, Countdown, Flinch, and The Opening Act, among others. Tom is one of the top-selling touring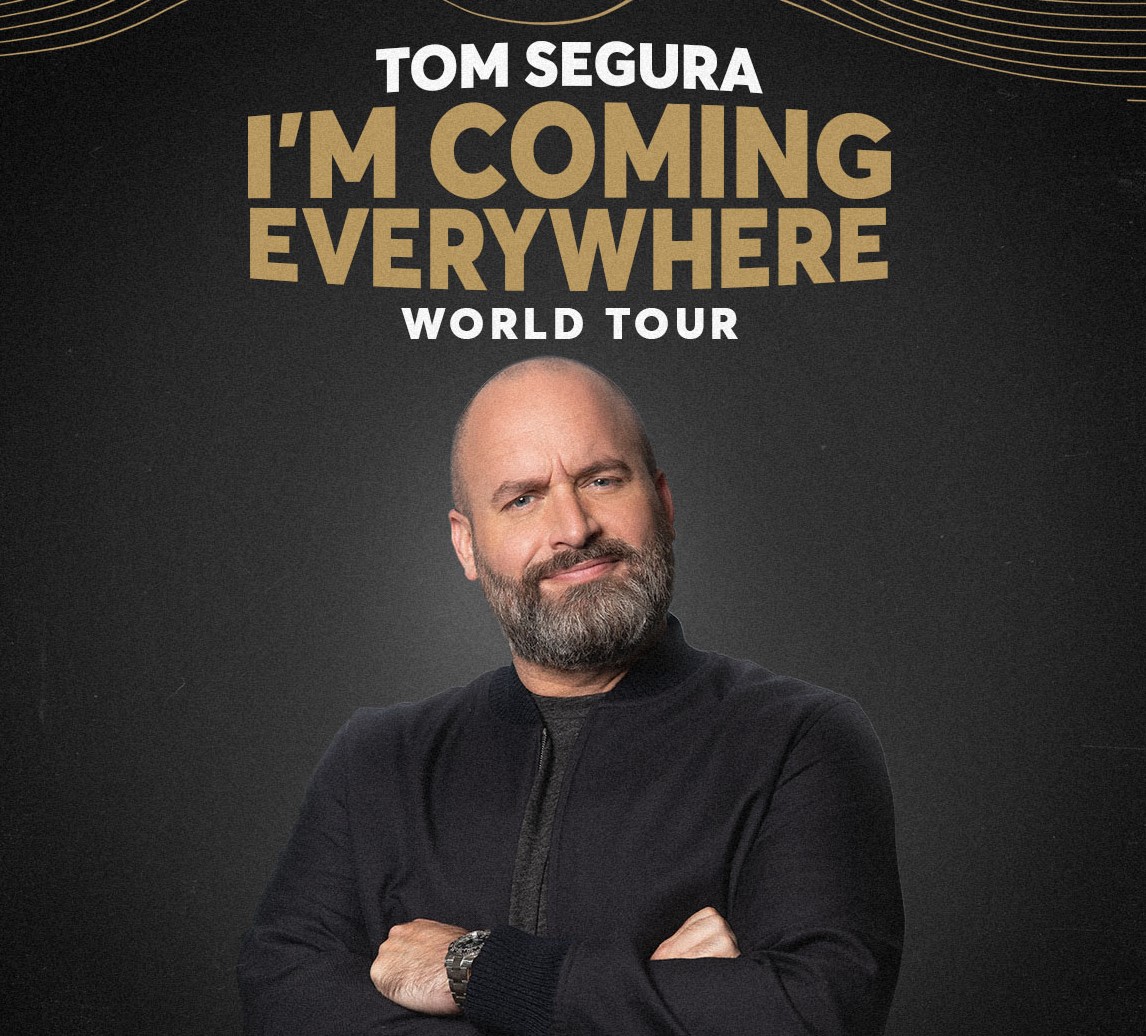 acts in the world, having sold hundreds of thousands of tickets on multiple international tours. Additionally, he co-hosts two of the most popular comedy podcasts, "Your Mom's House," with his wife, comedian Christina P. and "Two Bears, One Cave" with fellow comedian Bert Kreischer. Segura also produces multiple podcasts under his YMH Studios brand.
Paste Magazine described him as, "...having a natural and capable storytelling ability, one that lifts his narratives out of average anecdote fare and plants them firmly in hilarious ground." Your Mom's House Studios is home to his hit podcasts Your Mom's House which he co-hosts with his wife, comedian Christina Pazsitzky, 2 Bears 1 Cave which he co-hosts with Bert Kreischer, and many more. Additionally, YMH Studios was one of the first networks to create wildly successful Livestream Podcast Events as an outcome of the pandemic.
Jeff Goldblum & The Mildred Snitzer Orchestra
Jones Hall for The Performing Arts
Jeff Goldblum and his jazz ensemble make their way to America's Energy City this weekend at Jones Hall for the Performing Arts.

He has starred in some of Hollywood's most highest-grossing films, Jurassic Park (1993) and Independence Day (1996), as well as their respective sequels, The Lost World: Jurassic Park (1997) and Jurassic World: Fallen Kingdom (2018), and Independence Day: Resurgence (2016).

The actor has always said if he didn't study acting, he most likely would have become a jazz musician. We think this is what he is doing now and is worth a ticket to Jones Hall this weekend, September 20, 2019.
Bayou City Funk
and The Watters
@The Heights Theatre
Friday 1/28/2022 8:00PM
Doors Open 7:00 PM
Lobby Doors Open 6:00 PM
Bayou City Funk is a collection of All-star musicians and brass players that have come together to form (one of) Houston's premiere funk band.
Drawing inspiration from the originators and pioneers, to the heavy hitters shaping the modern funk scene, BCF built their unique sound that spans the spectrum of funk.
The Watters
An acclaimed mainstay of Austin's renowned music scene, The Watters is made up of husband and wife duo Daniel and Jenna Watters, whose timeless songwriting and dynamic musicianship embodies a
sound they call "Americana Soul." The band has garnered a devoted fan base through their consistently energetic live performances and the release of three albums, including their latest, 2021's critically-hailed INTUITION.
Noel Miller
@The Improv Houston
Friday 1/28/2022 7:30 PM & 9:45 PM
Saturday 1/29/2022 7:00 PM & 9:30 PM
Sunday 1/30/2022 7:30 PM
Noel Miller's biting one-liners and topical social commentary has made him a force to be reckoned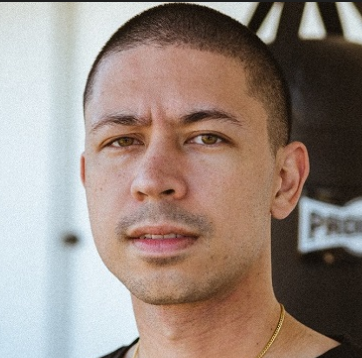 with in the comedy world. Between directing,touring, podcasting, music and streaming, Noel's rise has been nothing short of meteoric.
Cody and Noel Do: Drunk Baking
He can be foundracing on his driving simulator against proFormula 1 drivers, or playing games such as Call ofDuty: Warzone.
In addition to starring in popularYouTube series That's Cringe, and comedy duo + podcast Tiny Meat Gang with fellow comedianCody Ko, Noel has created successful series' on hisown including his format around hit BritishReality show Love Island. His broad reach has landedhim deals with companies such asSeatGeek and Old Spice, as well as solo comedy gigsacross the country.
Noel has also found success as a filmmaker, being the creative mind behind Tiny Meat Gang's hit music videos including Walk Man, which has garnered over 19 million views, and their recent releases, Broke Bitch, Daddy and Sofia, which have collectively gathered20M+ views. Outside of music, Noel recently released his first short film, Suki, a dark comedy about a relationship between a detective and a serial killer. Additionally, Noelhas recently leaned into streaming, resulting in a rapidly growing Twitch following.
The Improv
Marq-E Entertainment Center
7620 Katy Freeway
455 Houston, TX 77024
Directions
Buy tickets over the phone:
713-333-8800
Cirque Italia
@Katy Mills Mall
Wednesday 1/26/2022 7:30 PM
Thursday 1/27/2022 7:30 PM
Friday 1/28/2022 7:30 PM
Saturday 1/29/2022 1:30 PM
Saturday 1/29/2022 4:30 PM
Saturday 1/29/2022 7:30 PM
Sunday 1/30/2022 1:30 PM
Sunday 1/30/2022 4:30 PM
Cirque Italia's Gold Unit continues its perfromences in Kathy this weekend.
Cirque Italia brings the appreciation of production and circus arts together to create a night to be remembered.
At Cirque Italia, the high-energy acts swing from ropes, flip over trapezes, and zip by on BMX bikes and roller skates—pushing the boundaries of human ability. Founder Manuel Rebecchi—the nephew of Moira Orfei, the world-renowned queen of the Italian circus—combined his family's pedigree with his own groundbreaking ideas to form a company that leaves crowds breathless and competitors hurrying to catch up.
Since you are here...
Houston's Weekend Planning Guide is updated on a continuous bias for all in the Greater Houston Area. We haven't put up a paywall or asked anyone to log-in to see our content. We want to keep it that way. We accept advertising, but the revenue from that area is not enough to support us. If everyone who reads our weekend entertainment blog, who likes it and helps to support it, our future would be much more secure. For as little as $1 or more, you can support Houston's Weekend Planning Guide – and it only takes a minute. Thank you.
Houston's Online Weekend Entertainment Guide
Looking for that Friday weekend event and can't find it, try our custom "Google Search"