Houston's Online Weekend Entertainment Guide
Our Friday Weekend Entertainment Picks
Friday, December 26th, 2018

Houston Safari Club's Annual Worldwide Convention and Conservation Expo
@George R. Brown Convention Center
Houston Safari Club's Annual Worldwide Convention and Conservation Expo celebrates wildlife, wild places and the sporting lifestyle for thousands of visitors and exhibitors.
The three-day event will feature hundreds of exhibitors from South Texas to South Afric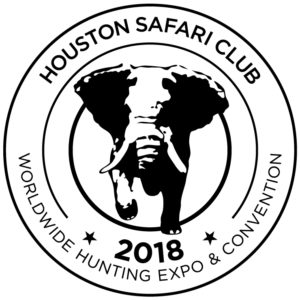 a and everywhere in between. In addition, HSC will host incredible fundraising events including a weekend long silent auction on the Expo hall floor, the new Thursday Night Expo Preview & Exhibitor Appreciation Reception- a chance to be among the few that have an exclusive "sneak peek" of the expo hall, Friday Night Banquet & Hunting Awards, Saturday Gazelles Luncheon and the Saturday Night Grand Gala.
The event will take place January 26-28, 2018 in its new 104,000 sq. ft. home – downtown Houston at the George R. Brown (GRB) Convention Center. Hilton Americas-Houston will be the location for all banquets and luncheons. Register now for banquet and expo tickets: at houstonsafariclub.org/convention/attendees/ or by calling the HSC office at 713.623.8844. HSC sincerely thanks its Convention sponsors: Wildlife Partners, Capital Farm Credit, Enterprise Products Partners L.P., Conroe Taxidermy, S&B Engineers, Chattaronga, WELL Worldwide Energy Logistics Gordy & Sons Outfitters, Silver Eagle DIstributors, Beck & Masten, Global Rescue, WELL Worldwide Energy Logistics, Australian Outfitters, 1st National Reserve, Upstream International and NRA Women's Leadership Forum.
Houston Safari Club (HSC) has expanded its annual Hunting Expo and Convention to twice the number of exhibitors versus prior years. HSC will be moving its largest annual fundraiser to the George R. Brown Convention Center in 2018 to accommodate the ever-growing list of exhibitors.
Over 100 new exhibitors will be featured in 2018, under one roof, including guides, outfitters, artwork, gear and services from almost every continent in the world. The Friday night banquet will feature The Bellamy Brothers and country music artist Roger Creager will be the feature entertainment for Saturday night. The banquets will also feature chances to bid on incredible live auction items, presentation of HSC's annual hunting and photo awards and many more surprises.

Over 700 people attend evening banquets and auctions that serve as wonderful occasions for celebrating all things HSC. Friday evening festivities will include the annual hunting awards ceremony, recognition for scholarship recipients, and silent and live auctions. The highlight of our annual Convention is the Saturday evening black tie gala and live auction.
Proceeds from HSC's annual Convention go towards fulfilling the Club's mission of preserving the sport of hunting through education, conservation and the protection of hunters' rights.
2018 Convention Expo Hours
Friday, January 26: 10am-6pm
Saturday, January 27: 9am-5pm
Sunday, January 28: 10am-3pm
Questions? Please contact Nancy Oka at nancy@houstonsafariclub.org or 832.804.8959.

Ronnie Milsap
@Stampede Houston
Ronnie Milsap emulated James Taylor in his vocal approach to "(There's) No Gettin' Over Me," a #1 record in country and pop; hooked into the instructions he got playing piano on Elvis Presley sessions to build the sound of "Smoky Mountain Rain," another major crossover hit; and recorded an entire album of songs made famous by late Country Music Hall of Famer Jim Reeves.
Milsap used pop, rock and R&B elements to test country's borders, and did so in a way that connected fiercely with the music-buying public. He compiled 40 #1 country hits. Milsap's sales accrued eight gold albums; his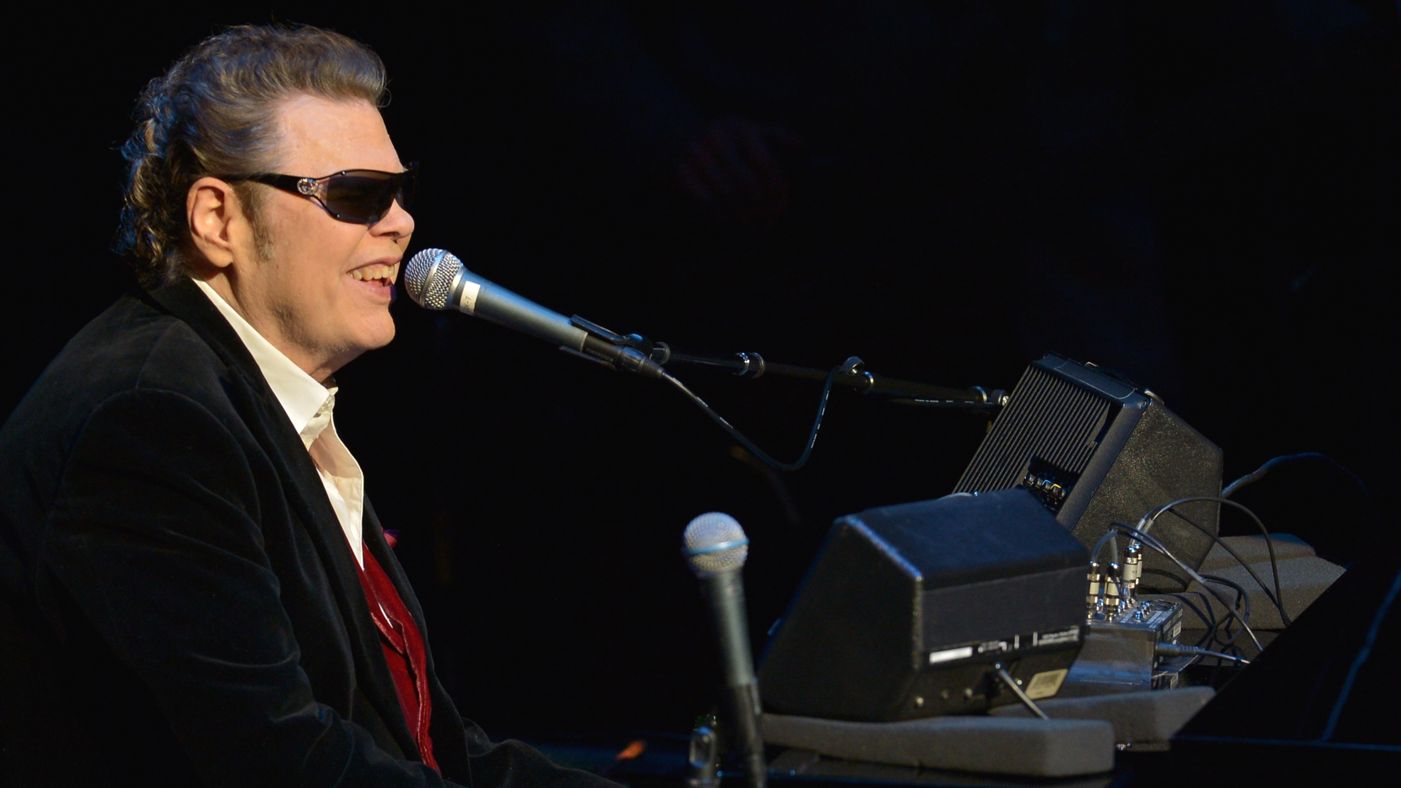 Greatest Hits made him one of the first acts in any genre to obtain double-platinum status after the RIAA introduced the multi-platinum honor in 1984.
The industry responded as positively as the public. Milsap won six Grammys; eight Country Music Association awards, including Entertainer of the Year; and four more Academy of Country Music trophies, including the lifetime honor, the Pioneer Award.


Milsap helped establish the boundaries for what country could be – then pushed them further, most notably in his rockin' 1983 single "Stranger In My House." Milsap had guitarist Bruce Dees infuse bits of Grand Funk's classic-rock landmark "We're An American Band" into the solo section, a risky, envelope-busting decision that had many radio stations of the time balking.
Time would prove Milsap's artistic judgment to be correct. Even resistant stations eventually added it; "Stranger" won a Best Country Song Grammy for songwriter Mike Reid, and music fans – most of whom care little about creative boxes – responded enthusiastically.

"When we play live shows today, people still want that song," Milsap marvels.
In fact, many of country's newest hitmakers are still applying ideals that are key to Milsap's legacy. Blake Shelton, an Entertainer of the Year winner and celebrity coach on NBC's The Voice, specifically channeled Milsap while working on a song for his Red River Blue album. Vocalists such as Eric Church, Billy Currington and Lady Antebellum's Charles Kelley have renewed the blue-eyed-soul stance that Milsap brought to country. And 22-year-old heart throb Hunter Hayes, when he made his headlining debut at Nashville's historic Ryman Auditorium in fall 2013, brought out Milsap as a special guest to collaborate on that once-controversial song "Stranger In My House."
Milsap clearly influenced the direction of modern country music, and Summer #17 subtly demonstrates the multiple sounds and styles that helped formulate his own development. The album borrows from traditional pop (Tommy Edwards' "It's All In The Game," Bobby Darin's "Mack The Knife"), classic soul (Wilson Pickett's "Mustang Sally," Jimmy Ruffin's "What Becomes Of The Broken Hearted") and – of course – old-school country (Hank Williams' "I Can't Help It If I'm Still In Love With You").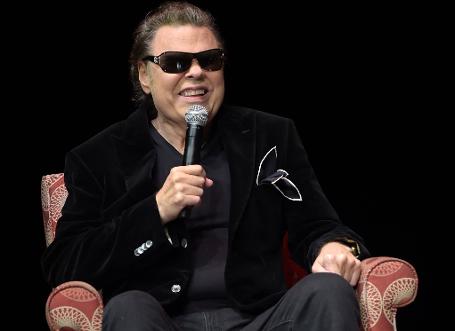 They were important songs during the years in which Milsap built his musical persona, and his relationship to them is similar to the reactions nearly every fan of popular music has for their own set of influential titles.
"Somebody can talk about a song, or I can hear a song right now on Sirius XM in my car and immediately I know what summer it was or when it came out," he says.
That's particularly true for "Georgia On My Mind," a song Milsap performed when he was inducted into the Georgia Music Hall of Fame in 1990. Ray Charles launched the definitive version of that standard into public consciousness as Milsap was living out his own summer #17.
Charles would appropriately have a major impact on Milsap's career choice. Through two editions of his album Modern Sounds in Country & Western Music, Charles showed how elastic great country songs could be. At a 1963 concert in Atlanta, Charles encouraged Milsap to pursue music – against the counsel of his high school and college instructors – setting the stage for Milsap's own versatile entertainment journey.
"I was playing some songs at a piano in his dressing room," Milsap recalls, "and he said, 'Well, it sounds like that's where your heart is, and that's what you should follow.' That sounded to me like an endorsement from Ray Charles. He said, 'Just be around it. Absorb it every day of your life. Live and breath it every day.' That's exactly what I did."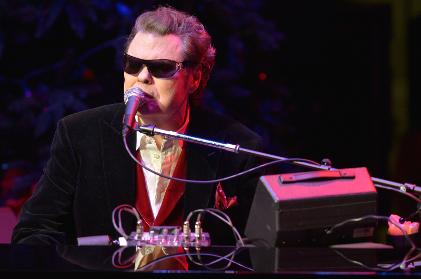 Milsap had been living music almost from the start. Born in Robbinsville, North Carolina, at the edge of the Smoky Mountains, he was enveloped in his early years by country – the region was crucial to such history-makers as Jimmie Rodgers, Chet Atkins and Dolly Parton. Milsap subsequently received classical training at the Governor Morehead School for the Blind in Raleigh, though he notoriously frustrated his teachers by banging out Jerry Lee Lewis and Little Richard rock & roll on the keyboard when he was supposed to be practicing Mozart and Beethoven.
Milsap did some recording while attending college in the Atlanta area even before that backstage meeting with Charles, and in the wake of Charles' encouragement, Milsap found his way onto New York's Scepter label, where the roster also included Dionne Warwick and Chuck Jackson. One of Milsap's singles, Ashford & Simpson's composition "Never Had It So Good," became a Top 5 R&B hit.
Milsap's music continued to connect him with future Hall of Famers and key figures. He moved to Memphis, working frequently with producer Chips Moman (Neil Diamond, The Box Tops), who put him to work on several Elvis Presley sessions. Specific instructions from Elvis during recording on "Kentucky Rain" – "Hey, more thunder on the piano, Milsap!" – still ring in Ronnie's ears.
During that time, he performed on Los Angeles' Sunset Strip, first with J.J. Cale, then on his own. One night his audience included future Country Hall of Famer Charley Pride, who encouraged Milsap to try his hand in Music City. Opportunity came when he was invited to become the house singer at Nashville's King of the Road Motor Inn, owned by Hall of Famer Roger Miller. Within weeks, Milsap signed a management deal with Pride's manager, Jack D. Johnson, and recorded his first hits for RCA.
Friday 2/2/2018 8:00 PM
Saturday 2/3/2018 8:00 PM


Katt Williams will make his way to Bayou City this weekend at DAR Constitution Hall. Will there by controversy? It seems to follow the comedian at times wherever he performs.
Several years ago, (August 27, 2011), his performance at the Celebrity Theatre in Phoenix, Arizona was marred by an incident during which Williams responded to a heckler, identified as being of Mexican descent, with an angry tirade that included Williams shouting "...so if you love Mexico, bitch, get the fuck over there!" In an interview following the performance, Williams stated that the incident was precipitated by the heckler.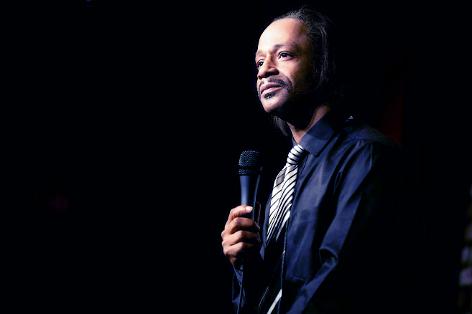 "If a person starts their heckling with 'f' America, then that gives me the right to defend my country," Williams said.
Williams offered no apology for his remarks during the performance,
stating "I don't think I need to apologize for being pro-American."
Williams has a history of arrests, but continues to entertain us with his urban wit and humor. We think his show is worth a ticket.
The Homeless Chronicles are the go to pages for service organizations to obtain information as to what is happening in the community (news) to help homeless individuals and families. The blog is also designed to meet the needs of every homeless person with information they can use to help them back to self-sufficiency.
[Click here for more]
A Public Affairs Blog of the Menendez Media Group.com

Looking for that Friday weekend event and can't find it, try our custom "Google Search"