Weekend Fridays is updated continuously
Bullet Head
@Warehouse Live
The Studio
[From skyworksproductions.com] Bullethead is a band of purity. They exist solely out of their love for music. The band has made its name in Eastern MA, but they are eager to show the rest of the state what they have to offer. And what they have to offer is pure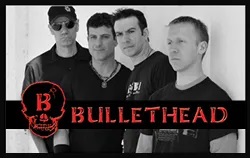 alt. Their music is driven by powerful vocals and a style that harkens back to the music of the '90s. The band freely admits that they are children of the grunge era. Bullethead was formed by Jeff Royds, his brother, and two friends in 1991. The name comes from a bonus track on a Van Halen bootleg. Royds, a bassist at the time, played until the band broke up a few months later.

Reformed in 2008 with Royds now singing lead and playing rhythm guitar, the band is a powerhouse when it comes to independent rock. The quartet is rounded out by Rob Talieri on lead guitar and back up vocals, George Moomjian on drums, and Kim Slamin on bass. Royds and Slamin are the founders of New England Garage Bands, an organization that is dedicated to promoting local bands. Their podcast serves as a 24-hour-a-day radio station exclusively playing the music of bands that have been featured on their site. They understand how hard it can be for a band on the local circuit.
Warehouse Live
813 St Emanuel Street
Houston, TX 77003
Directions (Map)
(713) 225-5483
Hulvey
@The House Of Blues
Bronze Peacock

[From Reachrecords.com] Hulvey, a twenty-four year old Brunswick, GA native, went from dropping out of college and scrubbing toilets at Publix to becoming Reach Records' latest breakout hip hop artist when he released his debut album BRKNHRT. in 2020.
In 2021, Hulvey released his top ten album Christopher, his EP COMA, and received a Dove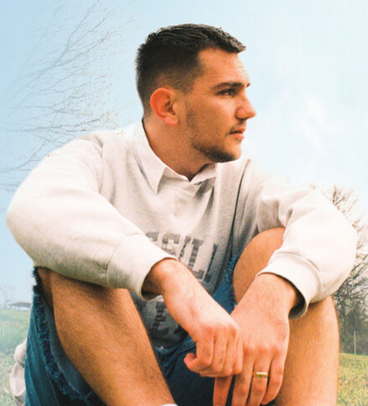 Award for "Higher Power" with Crowder. Following a successful run of singles in 2022 including "Beautiful," "Have Me," and "Closer," Hulvey is gearing up to broaden the horizons of Christian hip hop.
This momentum has continued in 2023 with new partnerships and collaborations including the release of "WALK" with Lecrae; "No Longer Bound" with Forrest Frank of Surfaces which peaked at #2 on the U.S. Viral 50 Chart on Spotify, #1 on the Brazil Viral 50 Chart, and #19 on the Billboard Hot Christian Songs Chart; and a follow up track with Frank entitled "Altar," which peaked at #26 on the Hot Christian Songs Chart. The success of these tracks has catapulted Hulvey's catalog—creating viral trending moments for "Can't Tell It All" and "Beautiful"—and led to partnerships with the Houston Roughnecks of the XFL and Twitch.

The new music pouring out of Hulvey lyrically and sonically reveals his true authentic self, embracing his diverse range from hip hop to pop and even soul. These infectious sounds and styles affirm Hulvey's ability as a musical chameleon, one that can master any genre with excellence and flow seamlessly between them all.
HOB Houston
in GreenStreet
1204 Caroline St.
Houston, TX
(888) 402-5837
Directions (Map)
Uptown
A Celebration Of Soul
@Miller Outdoor Theatre

[From Milleroutdoor Theatre.com] Fusing Bruno Mars-caliber stage presence with top-tier vocals and wall-to-wall choreography, the men of Uptown combine the smooth stylings of R&B with the fresh hits of today in a unique and modern show that gets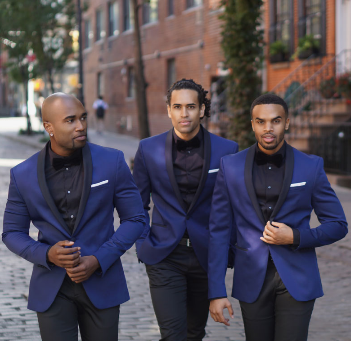 every crowd on their feet!

Born in New York City (the epicenter of contemporary pop and soul music), the group exudes unparalleled energy with their blend of contemporary radio hits and classic Motown music that is a true "testimony to the genius of the producers, writers, and artists of years gone by." (Rick Sheppard of THE DRIFTERS).
Every single member of Uptown is a world-class soloist, with frequent comparisons to the artistry of icons like Stevie Wonder and Marvin Gaye; when they come together as one collective, the resulting remix creates "the most electrifying show you'll see this decade!" (Agua Caliente, Palm Springs CA).
All performances at Miller Outdoor Theatre are FREE!
Miller Outdoor Theatre
Hermann Park
6000 Hermann Park Dr
Houston, TX 77030
Directions click here
(832) 487-7102
Zella Day
@White Oak Music Hall
Upstairs
[From All Music.com-Matt Collar] Los Angeles-based singer/songwriter Zella Day is known for her artful mix of Baroque pop, folk, and twangy indie rock. She first gained notice in the front half of the 2010s blending modern pop with a touch of free-spirited bohemian flair.
Zella Day (feat. BROODS)
Hand As My Arrow

White Oak Music Hall
2915 N Main Street
Houston, TX 77009
Directions (Map)
Phone: (713) 237-0370
Boy George
and Culture Club
with Berlin and
Howard Jones
@Cynthia Woods
Mitchell Pavilion
Friday 8/11/2023 7:00 PM
Gates at 6:00 PM
[From All Music.com-Stephen Thomas Erlewine] Few new wave groups were as popular as Culture Club. During the early '80s, the group racked up seven straight Top Ten hits in the U.K. and six Top Ten singles in the U.S. with their light, infectious pop-soul. Though their music was radio-ready, what brought the band stardom was Boy George, the group's charismatic, cross-dressing lead singer. George dressed in flamboyant dresses and wore heavy makeup, creating a disarmingly androgynous appearance that created a sensation on early MTV. George also had a biting wit and frequently came up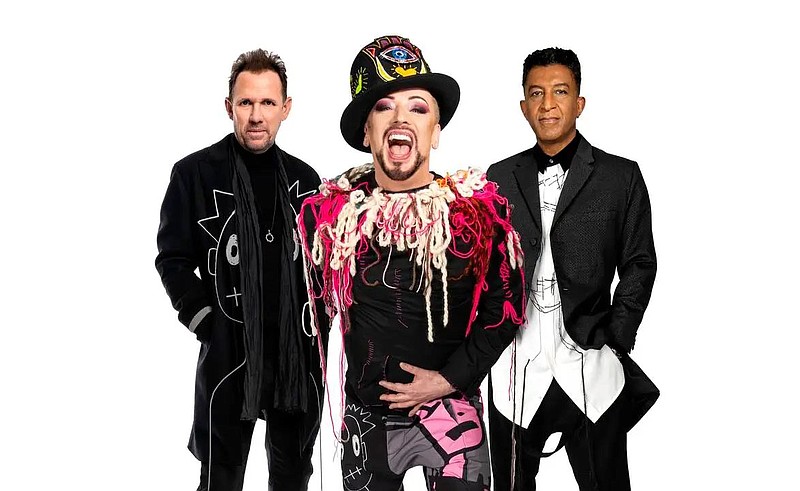 with cutting quips that won Culture Club heavy media exposure in both America and Britain. Although closely aligned with the new romantics -- they were both inspired by Northern soul and fashion -- Culture Club had a sharper pop sense than their peers, and consequently had a broader appeal. However, their time in the spotlight was brief. Not only could they not withstand the changing fashions of MTV, but the group was fraught with personal tensions, including Boy George's drug addiction. By 1986, the group had broken up, leaving behind several singles that rank as classics of the new wave era.
Culture Club
Do You Really Want To Hurt Me

The son of a boxing club manager, Boy George (b. George O'Dowd, June 14, 1961), found himself attracted to the glam rock of T. Rex and David Bowie as a teenager. During the post-punk era of the late '70s, he became a regular at London new romantic clubs. Along with his cross-dressing friends Marilyn and Martin Degville (a future member of Sigue Sigue Sputnik), George became well-known around the London underground for his extravagant sense of style, and Malcolm McLaren invited him to join an early version of Bow Wow Wow. George briefly appeared with the band as Lieutenant Lush before leaving to form In Praise of Lemmings with bassist Mikey Craig (b. February 15, 1960).
Read more @All Music.com (Click Here)
Cynthia Woods Mitchell Pavilion
2005 Lake Robbins Drive
The Woodlands, TX 77380
Directions (Map)
(281) 364-3010
Houston's Online Weekend Entertainment Guide
Looking for that Friday weekend event and can't find it, try our custom "Google Search"