Weekend Fridays is updated continuously
Elias String Quartet
Beethoven Cycle VI
@Hobby Center
DACAMERA presents the world-renowned London-based Elias Quartet in Beethoven's complete quartets, offering a once-in-a-lifetime opportunity to hear these works in chronological order over six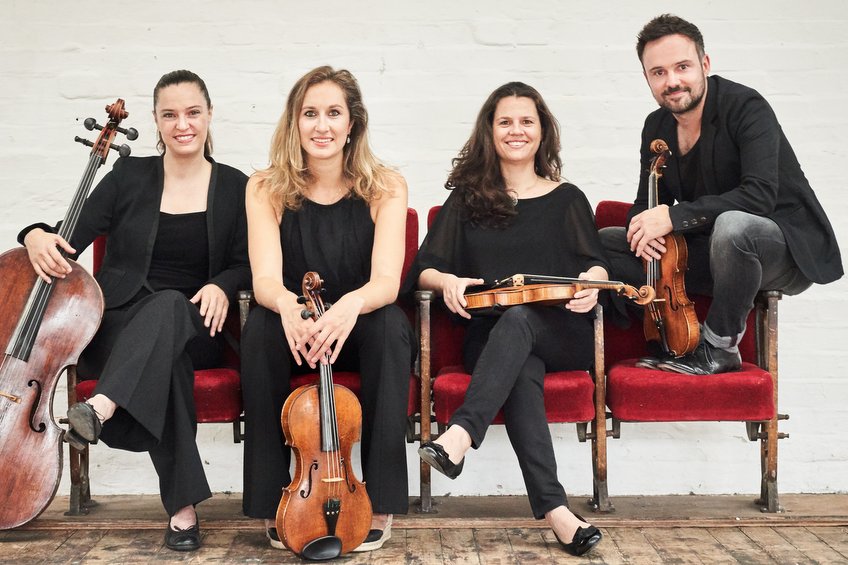 unforgettable evenings. Considered by many to be the summit of chamber music composition, the quartets were composed by Beethoven from age 28 until the year before his death. Artistic Director Sarah Rothenberg introduces each concert, leading you through Beethoven's life and music as we take this transcendent musical journey.
Hobby Center
Sarofim Hall
800 Bagby Street
Houston, TX
Directions
Spring Nutcracker Market
@NRG Center
Friday 4/8/2022 10:00 AM - 7:00 PM
Saturday 4/9/2022 10:00 AM - 5:00 PM
Sunday 4/10/2022 10:00 AM - 5:00 PM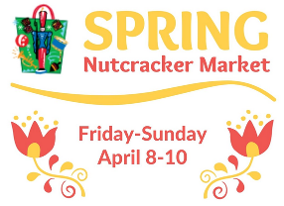 Enjoy much of what you love about the Nutcracker Market but in the spring - and less crowded! More than 160 merchants from across the country will showcase unique seasonal items, including summer apparel, vacation accessories, gourmet food, home decor items for spring and summer holidays and much more.
This Weekend
Warehhouse Live
The Studio
Friday 4/8/2022 7:00 PM
Doors Open 6:30 PM
Everlong - Foo fighters Tribute
In Memory of taylor hawkins
Mellowship - the red Hot Chili Peppers Tribute
STP - Stone temple Pilots Tribute
In The Heights
@Miller Outdoor Theatre
All performances at Miller Outdoor Theatre
are FREE!
Usnavi is a bodega owner who longs to go back to his native Dominican Republic. In the meantime, he spends his days in a small neighborhood in Washington Heights pining after Vanessa, a beautiful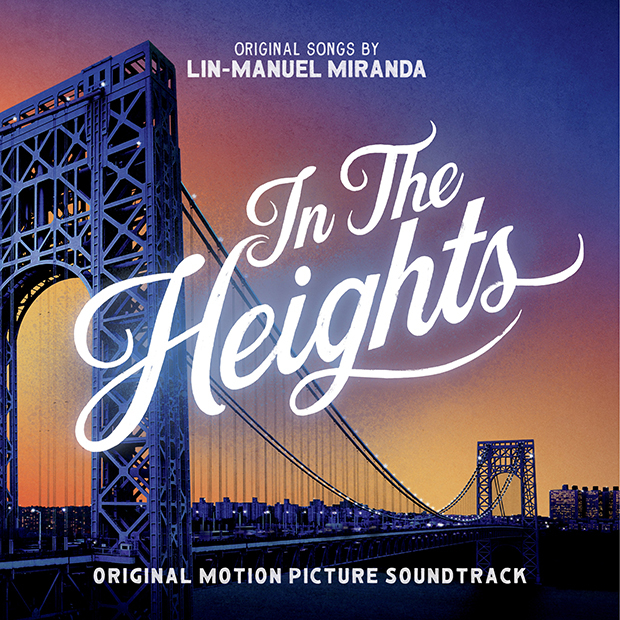 lady working at the beauty salon and looking after Abuela Claudia, the elderly Cuban lady living next door, among many others. One day, Usnavi's childhood friend Nina comes back from college with a secret, and Abuela Claudia wins the lottery.
All performances at Miller Outdoor Theatre are funded in part by the City of Houston through Houston Arts Alliance.
Miller Outdoor Theatre
Hermann Park
6000 Hermann Park Dr
Houston, TX 77030
Directions click here
(832) 487-7102
Trixie & Katya
Sarofim Hall
Hobby Center
Market Mondays
Sarofim Hall
Hobby Center
Festival of Praise
Fred Hammond
Donnie McClurkin and Hezekiah Walker
@The Arena Theatre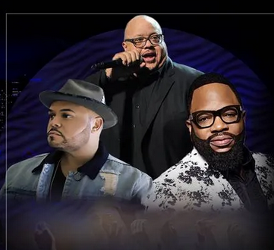 Festival of Praise – Hallelujah: Let the Praise Begin, the Gospel
Grammy®, Stellar, Dove, BET, and NAACP Image Award-winning Gospel mega-star Fred Hammond returns to the road with the Festival of Praise Tour 2022, the star-studded national event he founded several years ago. This year's soul-stirring musical lineup features Donnie McClurkin and Hezekiah Walker.

Houston Arena Theatre
in Arena Towers
7326 Southwest Fwy
Houston, TX 77074
713-772-5900
Directions (Map)
Arnez J
@The Improv
Houston
Thursday 4/7/2022 8:00 PM
Friday 4/8/2022 7:30 PM & 9:45 PM
Saturday 4/9/2022 7:00 PM & 9:30 PM
Sunday 4/10/2022 7:30 PM
To those in the know Arnez J. is quickly emerging as one of the hottest, most talked about comedic artists in the game. His raw energy, talent and comedic skill quickly landed Arnez the coveted hosting slot on BET's longest-running comedy series "Comic View" for two seasons joining the ranks of hosts such as D.L. Hughley and Cedric the Entertainer. His hilarious new comedy special "Racially Motivated" is now available on Netflix.
Arnez J.'s charisma and physical agility are unforgettable. "J is a whirling dervish on stage--he runs, jumps, spins, slides, slips, and mugs through a
performance, acting out many of his bits while describing them," wrote Doug Kaufman in the St. Louis Post-Dispatch. Arnez admits of himself "I've always expressed my things through mannerisms and facial expressions rather than speaking."
On his own at age 14, Arnez lied about his age to get a job at a gas station to work his way through school. With dreams to become a professional baseball player, Arnez began working as a flight attendant when those baseball plans fell through. It was while working as a flight attendant that Arnez discovered his comedic talent. He realized that he had the ability to keep the passengers and crew laughing and, upon encouragement from friends, he made his first attempt at stand-up comedy. After that first night on stage, he knew what he wanted to do. He left his job with the airlines and made the decision to devote all of his time to a career in comedy.

"We started writing together six years ago, and had no idea where it would take us. Just two dudes in New York, learning how to write and produce. We wrote a lot of bad songs, and tried a lot of different things. We moved to LA and wrote more songs, and tried more different things...like recording in Edan's bedroom closet. And one pop song we wrote happened to land in a commercial, and that commercial happened to be really big. 'Spotify Viral #1' big. 'Major label record-deal' big.
'Worldwide booking agency' big. And all that was really cool, but we had a problem - we weren't actually a pop band." This weekend the duo is at LiveNation's HOB Houston.
"We like guitars. We like rock and roll. And we like it loud. So we started doing what we like, and it's been pretty damn cool so far. Our new EP Myths & Legends is four of the most honest songs we've ever written, and we think our fans reactions say it all: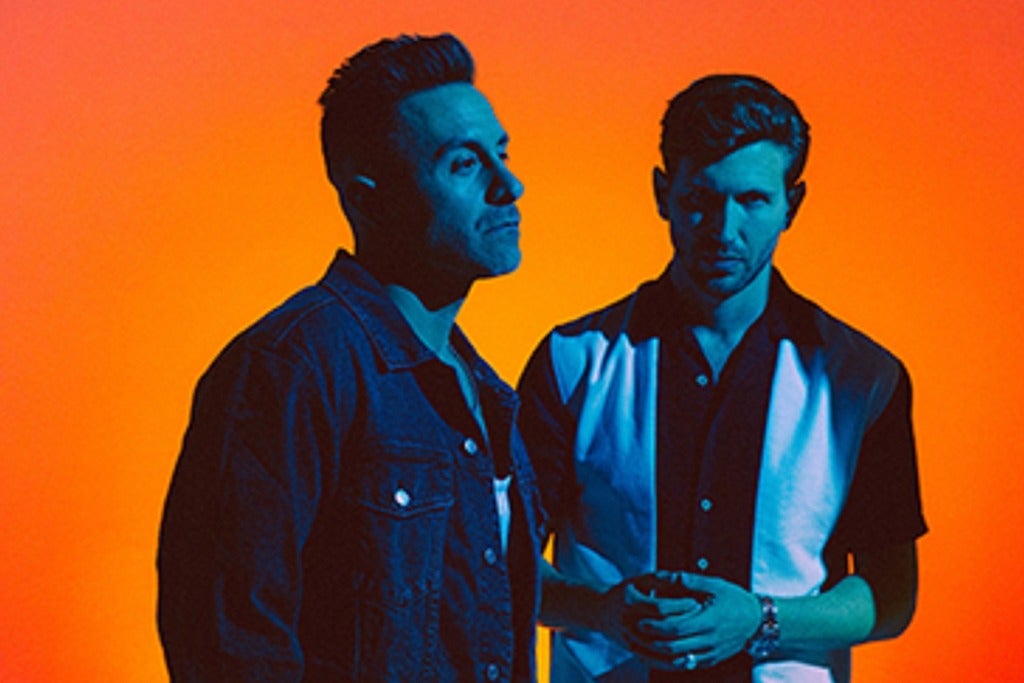 "Who ever Disliked song, I will find you and force you to listen to this song Intel you regret your life choices." - Chase Cornett
"The best song I have ever heard" - Mr. Nightmareand..."The Score=GOAT 'Like' if they never disappoint you!!!" – DawnCS
We hope you like the new music, but if you don't...Chase Cornett will find you and force you to listen to it until you regret your life choices.
The words of Eddie & Edan ** THE SCORE
Houston's Online Weekend Entertainment Guide
Looking for that Friday weekend event and can't find it, try our custom "Google Search"