Houston's Online Weekend Entertainment Guide
Our Weekend Entertainment Picks Weekend Fridays
Weekend of Friday 8/17/2018
Rico Nasty
@HOB-Houston
Bronze Peacock
In a recent review of her performance in the Washington DC area by the Washington Post, Rico Nasty's show was described by reviewer Chris Kelly this way, "It's apparent that no one tells Rico Nasty what to do. In a hip-hop world defined by braggadocio, the 21-year-old rapper born Maria Kelly wins superlatives for Most Swagger and Most Casually Charismatic. Her outsize personality, unique style and punk spirit have helped her blast off from SoundClou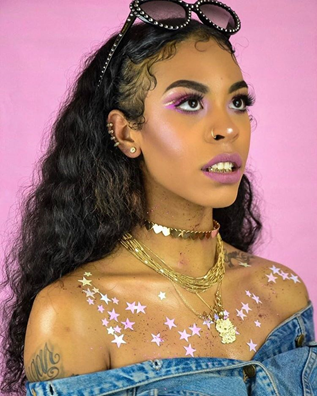 d rapper to major- ­label star-in-the-making in less than two years.
Rico Nasty has always had a rough persona back when she was just learning the world at a young age, Kelly's mother sent her to a boarding school in Baltimore, MD. Kelly was eventually expelled from the boarding school, after being caught smoking marijuana on school grounds. What street cred the rapper has right.
In June, last year, Rico Nasty released her single Poppin' which became her biggest single to date gathering over 4 million views on and being featured on the HBO hit show Insecure. The song was then featured on her 5th mixtape Sugar Trap 2 which included Rico's other popular hit Key Lime OG. The mixtape was later listed on Rolling Stone's best Rap Albums of 2017.
Rico Nasty
HOB-Houston
Bronze Peacock
GreenStreet
1204 Caroline St.
Houston, TX
Directions
Friday 8/17/2018 8:00 PM
view tickets
Aaron McDonnell
@Armadillo Palace
Aaron McDonnell bought his first guitar, a knock-off Telecaster, when he was 15 years-old and learned everything from Garth Brooks to Nirvana, however it was the sound of the older generation that captured his imagination; George Jones, Johnny Cash, and Conway Twitty songs drifted from the radios and turntables of his grandmothers' kitchens and living rooms. This heritage is alive in McDonnell's earnest and straightforward songs and his strong clear baritone.
McDonald formed the Pop Country band Gin Betty! shortly after moving to Seattle in 2004 recording two albums and quickly found himself with a following playing several top local venues including The Showbox, and The Triple Door. Gin Betty! was featured on a national college radio campaign and receiv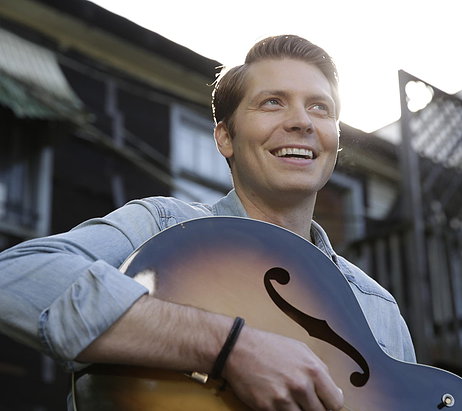 ed notices in Texas and other areas in the southeastern United States. Personal turmoil within the band lead to its unraveling and the formation of The Grandtours in 2009 (named after the classic George Jones tune "The Grand Tour"). This band explored darker territories lyrically and more complex sonic arrangements all the while staying rooted in a Classic Country Music format and flavor. Again, a local following was formed and two records were recorded, unfortunately they dissolved due to conflicts within the band in 2011. Undoubtedly the best thing to come out of The Grandtours was the fact that Aaron met his wife-to-be, Dani Michalak who sang back-up in the group. After taking some time off from playing music publicly, Aaron moved towards a solo project named Aaron McDonnell & The Gospel Plow which released an EP in January of 2013. The project was met with positive feedback from local club owners and members of the Seattle Country music scene receiving praise from veterans in the industry.
Houston's Weekend Planning Guide's Summer Entertainment Guide is now ready for download. It's free for your mobile, laptop or tablet devices.
(click Here)

The Homeless Chronicles are the go to pages for service organizations to obtain information as to what is happening in the community (news) to help homeless individuals and families. The blog is also designed to meet the needs of every homeless person with information they can use to help them back to self-sufficiency.
[Click here for more]
A Public Affairs Blog of the
Menendez Media Group.com

Looking for that Friday weekend event and can't find it, try our custom "Google Search"