Damon Wayans
@The Improv - Houston

Funny man Damon Wayans makes his way to the Katy Freeway this weekend (January 10th-12th, 2020) at Houston's Improv. In 2015 the comedian retired from stand-up, recently in an interview with the Phoenix New Times.com he elaborated on why this happened about five years ago.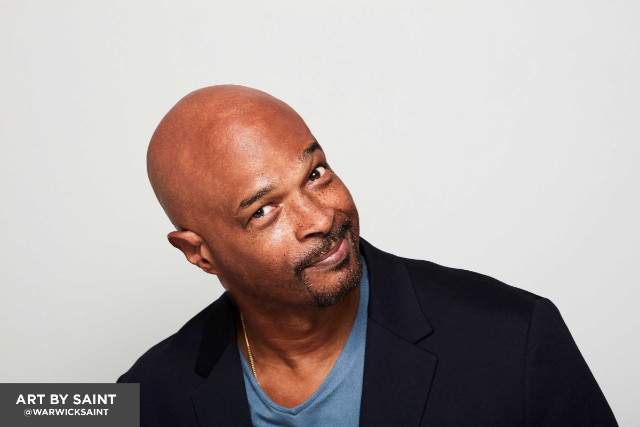 "I think you can walk away from the stage, but you can't walk away from your brain. And what happens with comedians is you think stand-up all the time. And if you don't, you start, uh... well, I can tell a comedian who hasn't been on stage for a while based on the interviews that they do on TV. I can see that they look down, they're not as confident. And they throw away jokes that they would usually lean into? Like Kevin Hart is always on, and he's not afraid to be on. Dave Chappelle too. He has a swag, because he's like, "I was just on-stage last night, so I know this works," as opposed to, "I'm not really sure."

You watch Jim Carrey right now, and he's not trying to be funny because he's not really aware how funny he is. He's still funny, but he just doesn't... I can't explain it. It's like, I guarantee if Michael Jordan went out and shot around baskets, he's gonna miss a lot of them. Because he hasn't been practicing. So, his swag about what he can do on the court would be false bravado, as opposed to Steph Curry, who can sit there, and have a conversation with you, and make three-pointers."
Wayans started doing stand-up comedy in the early 80's. His earliest film appearance was a brief cameo as an effeminate hotel employee in the Eddie Murphy film, Beverly Hills Cop. It was from 1985 to 1986, he was part of the SNL (Saturday Night Live) cast as a featured performer, before getting fired by producer Loren Michaels after just eleven episodes for improvising during a live sketch, playing his character as a flamboyant gay cop instead of a straight cop.

Wayans continued this sketch character in his family created show In Living Color on Fox Television as the flamboyant gay character, Blaine Edwards, an obvious hat tip to Blake Edwards of movies starring The Pink Panther.
Wayans later claimed that he wanted to be fired from SNL due to lack of creative freedom and screen time. Wayans further explained that Lorne Michaels did not want Wayans to do too much too soon and begin drawing comparisons to Eddie Murphy who had just left the show.
With his brother Keenen, Wayans created the Fox sketch comedy series In Living Color, which had a mostly an African American cast. In Living Color went on the air in April 1990 with a run to 1994, although Wayans left the show in 1992 to pursue a film career.
After In Living Color, he starred in films such as Mo' Money, The Last Boy Scout, Major Payne, Celtic Pride, Bulletproof, and The Great White Hype, and wrote and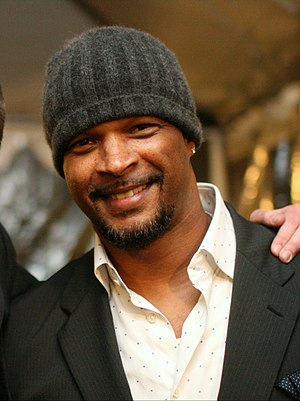 starred in the film Blankman. He also appeared in Janet Jackson's video "The Best Things in Life Are Free" and was considered for the role of The Riddler in Batman Forever (the role went to Jim Carrey, his costar from In Living Color and Earth Girls Are Easy).
In October 1996, he produced Waynehead, a short-lived cartoon for the now defunct Warner Bros. Network, loosely based on his own childhood growing up in a large family, starring a poor boy with a club foot. The show only lasted a season due to poor ratings. From 1997 to 1998, he was the executive producer of 413 Hope St., a short-lived drama on the FOX network starring Richard Roundtree and Jesse L. Martin.
In the late 90's Wayans starred in the short-lived comedy television series Damon playing a detective from Chicago. It aired on Fox.
In October 2000, he was the lead in Spike Lee's Bamboozled. Wayans starred in the ABC comedy series My Wife and Kids from March 2001 to May 2005. In the end of 2006, he produced and starred in the Showtime sketch comedy series The Underground, which also featured his son, Damon Jr.
In 2011, he also added author of a serious fictional novel to his credits with "Red Hats" which is the story of a suicidal sixty five-year old woman who finds friendship and happiness, when she joins the Red Hat Society. As of 2014, Wayans continues to perform stand-up comedy and has developed apps with his company of freelancers "MIMS" (Money in My Sleep). The company created applications such as Flick Dat, Diddeo and VHedz.
In September 2016, he was cast as Roger Murtaugh in the television version of Lethal Weapon, a role originated by Danny Glover in the film series. On October 3, 2018, it was reported that Wayans would leave Lethal Weapon after filming of the first thirteen episodes of Season 3 when it wrapped. Lethal Weapon officially ended in February of last year, after three seasons.
Wayans is now back on the stand-up circuit this weekend at Houston's Improv.

Damon Wayans
The Improv
Marq-E Entertainment Center
7620 Katy Fwy.
Houston, TX
Directions

Thursday 1/9/2020 8:00 PM
Friday 1/10/2020 7:30 PM & 9:45 PM
Saturday 1/11/2020 7:00 PM & 9:30 PM
Sunday 1/12/2020 7:30 PM
Ticket Information


Weekend Saturdays Listings

Weekend Sunday's Listings

Houston's Weekend Planning Guide utilizes Ticket Liquidators.com. TL is not a box office. Ticket prices can be more or less than face value. Only the most qualified, trustworthy sellers are part of their network, after TL vets them for superior service. TL guarantee that your tickets will be legitimate, arrive in time for the event, be the exact tickets you ordered or comparable alternatives, and be completely refunded if the event is cancelled. If your experience falls short of these expectations, you're covered by their100% money-back guarantee.
Looking for that Saturday weekend event and can't find it
try our custom "Google Search"