Chelsea Handler
@Revention Music Center
Saturday 4/20/2019 8:00 PM

Former late-night talk show host/comedian Chelsea Handler makes her way to LiveNations' Revention Music Center this weekend.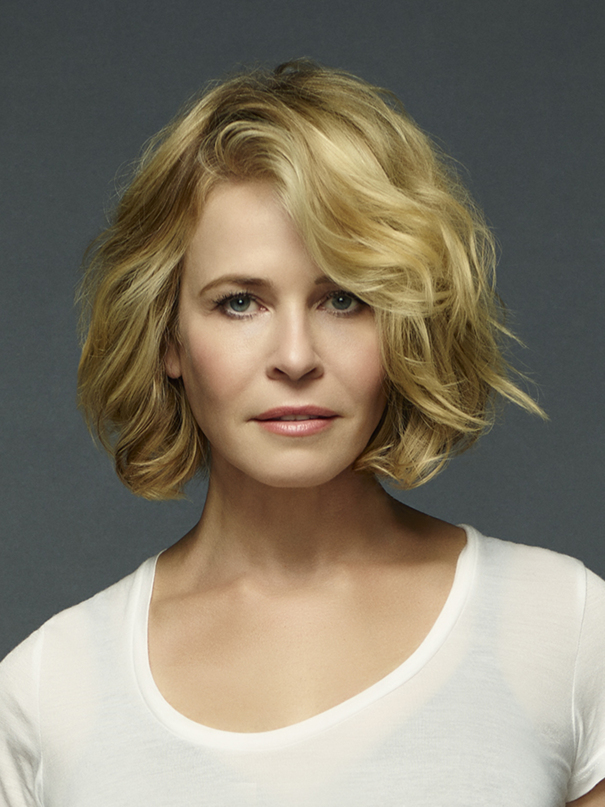 Ms. Chandler is known to stir things up in celebrity circles with her ongoing feud with actress Angeloina Jolie.
MSN.com's Jackie Willis last week said this in her story on Handler and Melissa Etheridge on cable television's Andy Cohen show. "The 44-year-old comedian joined Melissa Etheridge on Thursday's (April 11, 2019) Watch What Happens Live With Andy Cohen, and chimed in when the singer was asked about a song she performed on a previous episode of the show that was presumably about Jolie's divorce from Brad Pitt, though she does not mention the actors by name.

When asked if she received any backlash from the song, the 57-year-old singer, who is a friend of Pitt's, answered, "No, it was tense there for, like, a day. You know, getting threatened. And then it all just poof, went away."
Handler then quipped, "I did actually, I heard from both. ...I heard from Angelina Jolie and she was like, 'You f**king b**ch.' And I'm like, 'It's not me, it's Melissa Etheridge.'"
Both women have been somewhat vocal about the famous couple, with Etheridge saying in an interview that she stopped speaking to Pitt after he married Jolie. Handler has been more forthright about her dislike of Jolie, making jokes on TV programs and her stand-up comedy shows.
Cohen jokingly pointed out, "This is like a meeting of the Angelina Jolie fan club."
Handler, a longtime friend of Pitt's ex-wife, Jennifer Aniston, admitted that she has some regrets regarding how she's spoken about Jolie in the past.
"You know what, I'm upset that I was so upset with Angelina Jolie," she confided. "I realize, she's just trying to do her best too."
(more from MSN.com click here)

Handler hosted the late-night talk show Chelsea Lately on the E! network from 2007 to 2014, and released a documentary series, Chelsea Does, on Netflix in January 2016. Between 2016 and 2017, Handler hosted the talk show, Chelsea, on Netflix.
In 2012, Time named Handler one of the 100 most influential people in the world on its annual Time 100 list.
In early 2014, Handler released the book Uganda Be Kidding Me, which was number one on The New York Times Best Seller list for two weeks and in the middle of the year did the standup show Uganda Be Kidding Me: Live, which was then released on Netflix in October 2014
Chelsea Handler this weekend at Revention Music Center in Bayou Place.

Weekend Saturdays Listings

Weekend Sunday's Listings

Houston's Weekend Planning Guide utilizes Ticket Liquidators.com. TL is not a box office. Ticket prices can be more or less than face value. Only the most qualified, trustworthy sellers are part of their network, after TL vets them for superior service. TL guarantee that your tickets will be legitimate, arrive in time for the event, be the exact tickets you ordered or comparable alternatives, and be completely refunded if the event is cancelled. If your experience falls short of these expectations, you're covered by their100% money-back guarantee.
Looking for that Saturday weekend event and can't find it
try our custom "Google Search"