Saturday September 4th, 2021

Cynthia Woods Mitchell Pavilion

Saturday 9/4/2021 2:30 PM
iHeartRadio's "94.5's every other year, Buzz Buzzfest" makes its way to The Woodlands this weekend. Buzzfest has been rocking Houston biennially since 1995 with a day-long celebration starring some of the biggest names in alternative rock, indie, and hard rock.

This fall's festival features The Offspring, Chevelle, P.O.D, Candlebox, Mammoth WVH, and Ayron Jones this Saturday, September 4th.
Dexter Holland (vocals, guitar), Noodles (guitar), Greg K (bass) and Pete Parada (drums) are The Offspring, one of rock's most exciting and enduring bands. The Offspring have performed over 1100 shows across the globe and sold more than 40 million albums worldwide. Their 1994 release Smash remains the highest-selling album of all-time on an independent label. Among the band's best-known hits are the rock anthems "Self Esteem," "Come Out And Play (Keep 'Em Separated)," "The Kids Aren't Alright" and "You're Gonna Go Far, Kid."

The Offspring's metal-inflected punk became a popular sensation in 1994, selling over four million albums on an independent record label. While the group's credentials and approach follow the indie rock tradition of the '80s, sonically The Offspring sound more like an edgy, hard-driving heavy metal band, with their precise, pulsing power chords and Dexter Holland's vocals. The Offspring released their self-titled debut album in 1989. Four years later, their second album, Ignition, became an underground hit, setting the stage for the across-the-board success of 1994's Smash. The Nirvana sound-alike "Come Out and Play," the first single from the album, became an MTV hit in the summer of 1994, which paved the way to radio success.
Formed in 1995 and comprising brothers Sam (drums), Pete (vocals, guitar), and Joe Loeffler (bass), the band began playing parties and outdoor events, which quickly led to bookings at Chicago clubs when youngest member Joe was just 14 years old. In 1999, Chevelle released their Steve Albini-produced debut album, Point #1, on Squint Entertainment. Three years later, following tours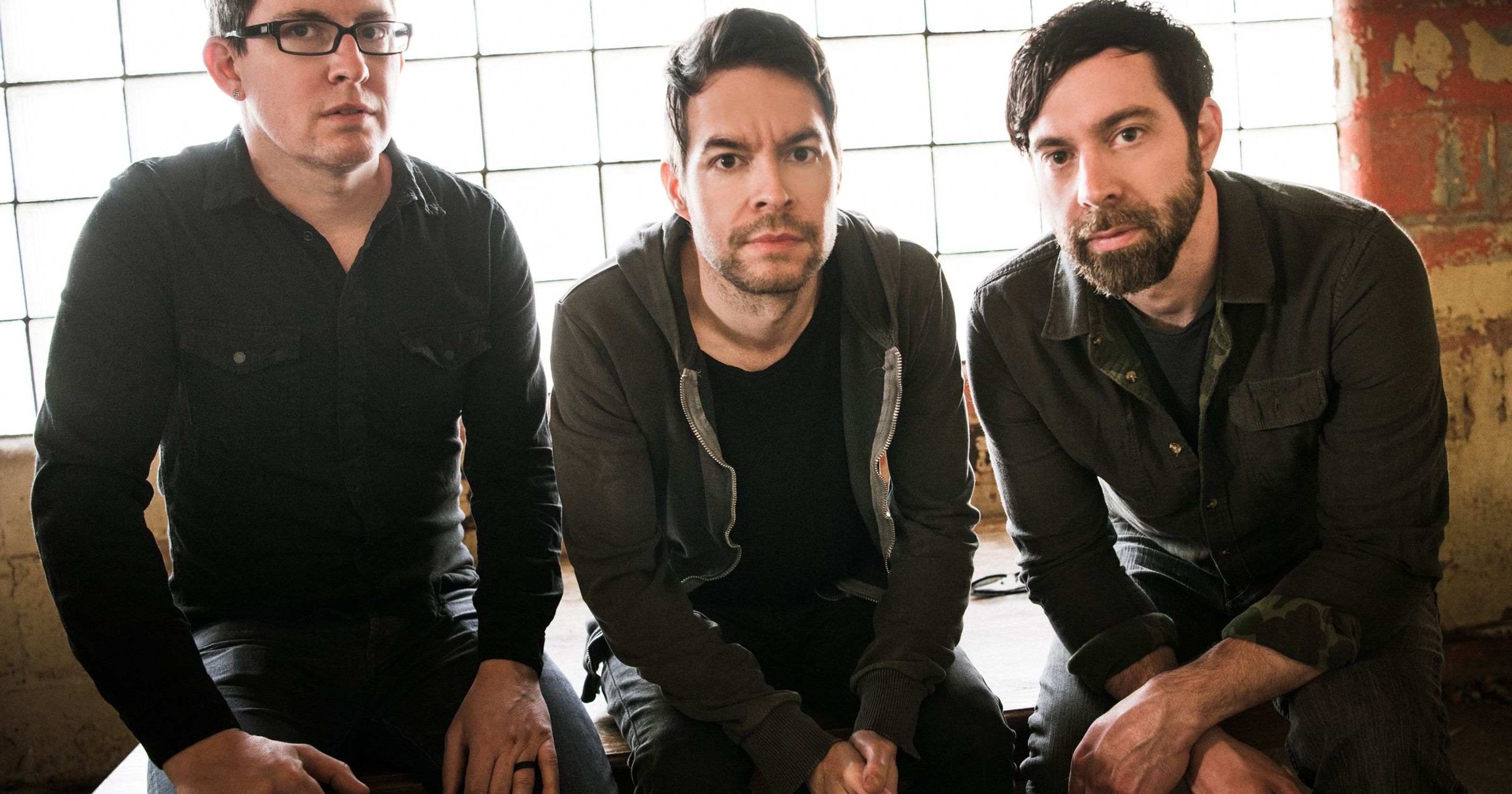 with groups like Filter, Sevendust, Powerman 5000, and Machine Head, the band inked a deal with Epic and issued Wonder What's Next, released in August 2002. The album went platinum by the following summer, propelled in part by its second single, "Send the Pain Below," which became a number one hit on modern rock and mainstream radio. Main-stage dates with the annual Ozzfest tour followed that summer, and 2003 brought a concert album, Live from the Road.

Music magnifies purpose. It globalizes intent in the form of action. Since 1992, P.O.D. have globally rallied audiences around a hypnotic hybrid of hard rock, hip-hop, reggae, and alternative punctuated by a message of unification and a powerful pledge to persevere. The San Diego quartet—Sonny Sandoval [vocals], Marcos Curiel [guitar], Traa Daniels [bass], and Wuv Bernardo [drums]—rose up from a tough neighborhood just four exists north of the Mexican border into a three-time GRAMMY® Award-nominated multiplatinum mainstay. Moving 10 million-plus records, selling out gigs on multiple continents, logging four Top 10 debuts on the Billboard Top 200, and collaborating with everyone from Rock and Roll Hall of Fame® inductee Carlos Santana to Katy Perry, the group continue to bring people together everywhere.
"We come from South San Diego right next to Tijuana, and it isn't a rock 'n' roll town," explains Wuv. "It blows my mind to this day that we've been able to take our style and message not just across the country but around the globe. It's a blessing."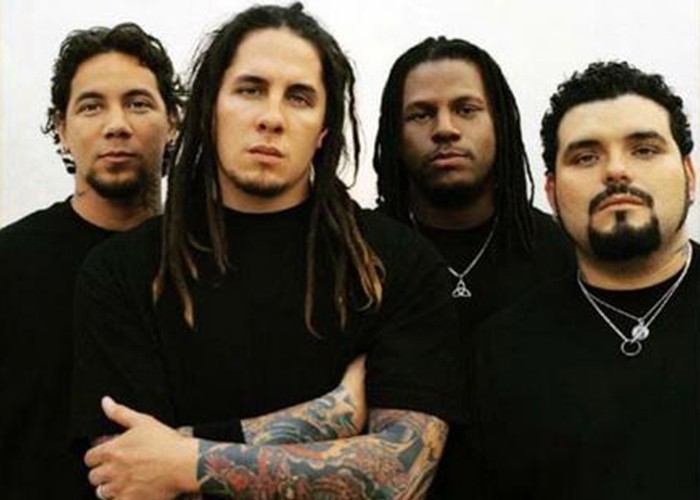 "Through all of our struggles, triumphs, good times, and bad times, I still believe this band has a purpose," states Sonny. "It started from such a pure place as teenagers. We still meet as brothers who want to leave a positive and lasting mark on the world. As much as music has changed, we keep doing it, because we know somebody's listening. It's one thing we decided as a band. We want to make you smile, believe you're worth something, and have the strength to get past this moment in time. We know we have the capability to write a song that can speak to a person for the rest of their life. All four of us are grateful to contribute."
From day one, they equally contributed a singular vibe to what would become P.O.D. As the story goes, Marcos and Wuv developed an unbreakable musical bond in a high school thrash band inspired by Metallica and Slayer. With Wuv and Sonny cousins, Sonny often attended gigs to cheer them on. At the same time, he went through a series of trials and tribulations. Exposed to "getting in trouble" at a young age, he witnessed divorce, drugs, and street life all "by association" much like his future bandmates. At 19-years-old, he endured the passing of his mother due to Leukemia.
"It was a turning point for me," he admits. "I decided to stop some of the things that might have gotten me in trouble. It was a wakeup call. We didn't grow up in a religious home, but in her last few days, my mom was reading her Bible. I watched how her life changed. We started going to church, and I saw how a new state of mind healed my family. When she died, it led me to get on the straight and narrow and make her proud. Wuv and Marcos had wanted to go in a new direction musically, mixing metal guitar with reggae, rap, and punk, which I was more into. In a way, I believed this band would keep me out of trouble. The next thing you know, we just started jamming."
They played everywhere. Hundreds of sweaty basement gigs, backyard parties, and club shows followed in between opening for the likes of nineties-era Green Day. Along the way, Traa joined the fold on the bass, widening the sonic palette with a distinct soul jazz funk slap. As much as P.O.D. represented a union of styles, it also represented a union of cultures. Sonny is Pacific Islander, Italian, and Mexican, while Wuv is Pacific Islander, Marcos is Chicano, and Traa is of African descent.
"I was a reggae and hip-hop guy, but when I realized guys of color like Bad Brains could do this, I related," adds Sonny. "We are this big, beautiful, and flavorful gumbo of race and culture personally and musically."
Recognizing their hustle, Wuv's dad founded Rescue Records to release P.O.D.'s Snuff the Punk [1994] and Brown [1996]. Hitting the road nationwide, they organically attracted a fervent following, selling CDs out of the back of the van in order to get to the next city.
"By 1996, we all quit our jobs and just toured our asses off," recalls Marcos. "My family thought I was crazy, but there was a movement happening. We'd go to a city and play to 20 people. The next time, there would be 100 and then 350. Soon, we were in warehouses with 800 kids rocking out. We did it the hard way, and it started to pay off."
Landing a deal with Atlantic Records, the grind continued on 1999's major label debut, The Fundamental Elements of Southtown. It established the group as a platinum-selling force anchored by anthems "Southtown" and "Rock the Party (Off the Hook)" as the guys toured tirelessly. Plus, it set the stage for Satellite in 2001. Not only did it bow at #6 on the Billboard Top 200 and go triple-platinum, but it also yielded four signature singles "Alive," "Youth of the Nation," "Boom," and "Satellite." In its wake, the band garnered GRAMMY® nominations in the categories of "Best Hard Rock Performance" for "Alive" in 2002, "Best Metal Performance" for "Portrait" in 2003, and "Best Hard Rock Performance" for "Youth of the Nation" also in 2003. Not to mention, the band joined Carlos Santana on stage at the Latin GRAMMY® Awards to perform the collaboration "America."
Through and through, they embodied a musical universality, holding their own on bills with everyone from System of a Down and Ozzy Osbourne to Korn.
"We've always tried to break the mold," says Marcos. "P.O.D. was never one thing. We've found a way to universally give hope inside of the music without judgment. We're just a rock band, at the end of the day."
Three top 10 albums followed with 2003's gold-certified Payable on Death, 2006's Testify, and 2008's When Angels & Serpents Dance. The latter boasted "dream collaborations" such as "Kaliforn-Eye-A" [feat. Mike Muir of Suicidal Tendencies], "I'll Be Ready" [feat. Cedella & Shannon Marley], and "God Forbid" [feat. Page Hamilton of Helmet]. Logging a Top 20 debut, 2012's Murdered Love included fan favorites "Eyez" [feat. Jamey Jasta of Hatebreed] and "West Coast Rock Steady" [feat. Sen Dog of Cypress Hill]. After 2015's conceptual The Awakening, Circles earmarked the start of a whole new chapter in 2018. Signing to Mascot Label Group, the boys extensively collaborated with production duo The Heavy and popped off with a dynamic distillation of their trademark style. Billboard claimed, "P.O.D. takes a leap forward with 'Circles'," as "Listening For The Silence" [4 million Spotify streams] and "Always Southern California" [3.2 million Spotify streams] lit up DSPs.
As they continue writing music, touring across continents, and progressing, P.O.D. maintain the same purpose that united them in the first place.
"If you really listen to our records, there's a lot of soul," Marcos leaves off. "We're a hardworking band, and we're here for the people. We want to inspire without an agenda. We want to show love and light."
"I'm still surprised we've been together for almost thirty years," smiles Wuv. "I think it just comes down to growing and learning to move forward as one."
"P.O.D. is a family," Traa exclaims. "It's as much a part of me as my wife and children are. Being able to be a part of something that has touched crowds is an honor. We're blessed to do this."
"We always want to be meaningful on the next record, tour, and season," Sonny concludes. "Honor and integrity are more important than anything. As long as I'm breathing and making some music, I'm good with it." — Rick Florino, August 2020

Candlebox was the first successful act on Madonna's Maverick Records, which went on to sign Alanis Morissette, Deftones, and The Prodigy. After troubles with the label, however, Candlebox went on hiatus in 2000 after an alleged attempt to be freed from their contract. The band reunited in 2006, releasing their first studio album in 10 years and touring extensively.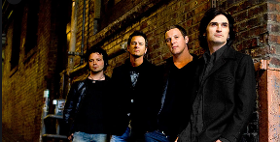 The band has toured with such bands as Living Colour, The Flaming Lips, Our Lady Peace, Rush, Henry Rollins, Aerosmith, Godsmack, and Metallica. They were also a featured band on the main-stage at Woodstock '94 and made repeat live performances on Late Show with David Letterman.
First impressions last a lifetime. Wolfgang Van Halen has prepared a lifetime to make his first impression with his solo band Mammoth WVH. The songwriter, vocalist, and multi-instrumentalist worked tirelessly on material that would become his debut album. Playing every instrument and singing each and every note, his music presents a personal and powerful perspective, balancing memorable hooks and tight technicality. As many times as audiences have experienced his talent alongside the likes of Tremonti, Clint Lowery, and of course, Van Halen, Wolfgang prepares to step into the spotlight with his own brand - Mammoth WVH - for the very first time now.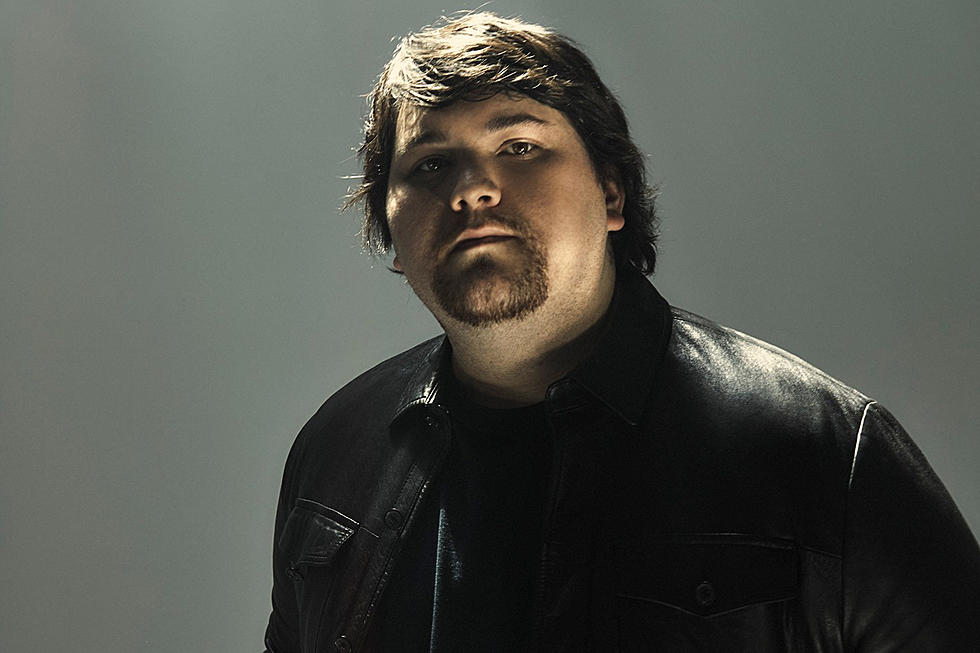 "The name Mammoth is really special to me." says Wolf. "Not only was it the name of Van Halen before it became Van Halen, but my father was also the lead singer. Ever since my dad told me this, I always thought that when I grew up, I'd call my own band Mammoth, because I loved the name so much. I'm so thankful that my father was able to listen to, and enjoy the music I made. Nothing made me happier than seeing how proud he was that I was continuing the family legacy."

Guitarist & singer Ayron Jones whose songwriting is filled with raw emotion is the new sound of Seattle. The gritty, genre-blending artist is an amalgam of the incredibly rich history of the city from Jimi Hendrix to Nirvana. Cultivating a robust following in the Pacific Northwest, cementing himself as a Seattle name and earning the embrace of the city's musical royalty including Duff McKagan, Mike McCready, and more - his independent rise allowed him to hone his creative vision before signing with Big Machine/John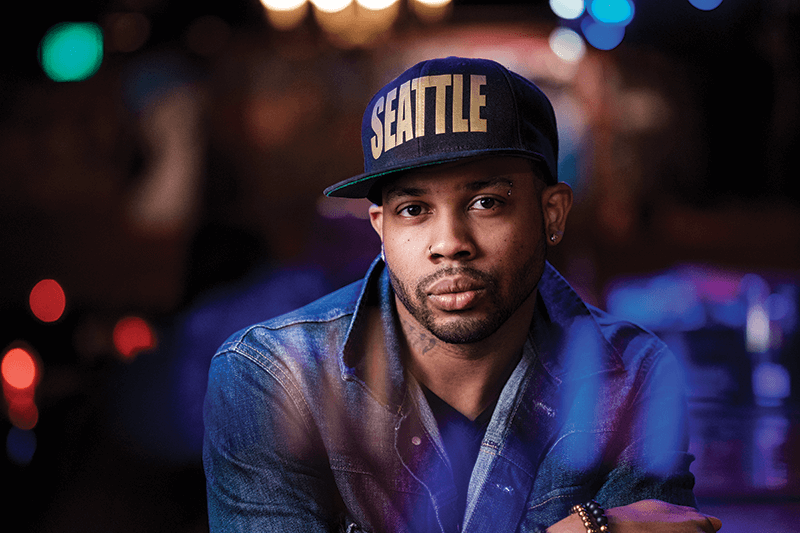 Varvatos Records on the next step of his musical and creative journey. His debut single "Take Me Away" cemented that vision and chart topping success, hitting Top 5 at Rock Radio and setting the bar for singles to come, including his latest "Mercy." Jones penned the song last summer alongside Marty Frederickson and Scott Stevens, and by that point, during one of the most tumultuous years in recent American history, the whole world appeared to be on fire. The song, full of charged lyrics and melodies, strongly captures a collective consciousness of the time. It is also, though, underscored by a vision of hope and endurance: through it all, we persevere. As Jones continues his ascent in the Rock World he also continues breaking barriers, as he explains "being black in the rock industry, I was forging a path into establishments and onto tours that had not previously embraced an artist like me. But the one thing that always changed minds and spoke for itself was the music.
" His reach now extends well beyond Seattle, playing alongside such acts as Run DMC, Public Enemy, Rahkim, Jeff Beck, Theory of a Deadman, Robin Trower, and Spearhead, as well as opening for iconic acts such as Guns 'N' Roses at the Gorge and B.B. King plus notable festival performances to include SXSW, Sasquatch, and Bumbershoot.
" His reach now extends well beyond Seattle, playing alongside such acts as Run DMC, Public Enemy, Rahkim, Jeff Beck, Theory of a Deadman, Robin Trower, and Spearhead, as well as opening for iconic acts such as Guns 'N' Roses at the Gorge and B.B. King plus notable festival performances to include SXSW, Sasquatch, and Bumbershoot.

Cynthia Woods Mitchell Pavilion
2005 Lake Robbins Drive
The Woodlands, TX 77380
Directions (Map)
(281) 364-3010
Houston's Online Weekend Entertainment Guide
Looking for that Saturday weekend event and can't find it
try our custom "Google Search"