Houston Symphony Pops
Presents
"Queen of Soul"
@Jones Hall

Friday 4/22/2022 8:00 PM
Saturday 4/23/2022 8:00 PM
Sunday 4/24/2022 2:30 PM
Aretha Franklin captured our hearts with her powerhouse voice and soulful refrains about love, pain, and triumph. This weekend the Houston Symphony honor the late R&B singer. Capathia Jenkins, Ryan Shaw, and the Symphony hail the Queen of Soul who demanded the world's R-E-S-P-E-C-T, performing showstoppers like "Chain of Fools," "You Make Me Feel Like A Natural Woman," and "Respect."
It was in 2015 Frankly played the Kenney Center in Washington DC celebrating the woman who wrote one of her signature songs, (You Make Me Feel Like) A Natural Woman.
Capathia Jenkins
vocalist
Capathia Jenkins can definitely act but all those who know her also know that this diva can blow and blow and blow you right off this planet. This woman who grappling with two dueling passions each with a strong grip: acting and music, yet she refuses to pick one because they both represent her soul. Capathia approaches a song the same way she approaches a script, like an artist. She looks for the nuances, the secret hidden within the notes or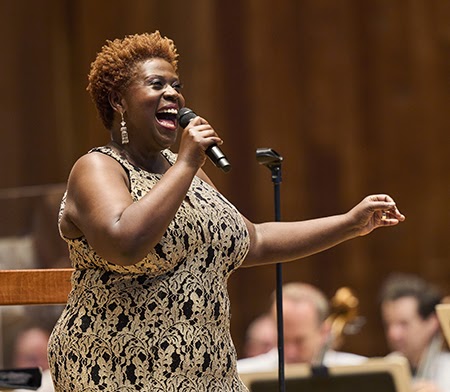 text. She seeks the melody, harmony and rhythm. She asks herself: what am I trying to say? What do I want my audience to experience with me? She wants to take her audience on a journey.
This Brooklyn-born and raised actress most recently starred as 'Medda' in the hit Disney production of Newsies' on Broadway. She made her Broadway debut in The Civil War, where she created the role of Harriet Jackson. She then starred in the Off-Broadway 2000 revival of Godspell, where she wowed audiences with her stirring rendition of 'Turn Back, O Man' which can still be heard on the original cast recording. She returned to Broadway in The Look of Love and was critically acclaimed for her performances of the Bacharach/David hits. Ms. Jenkins then created the roles of 'The Washing Machine' in Caroline, Or Change and 'Frieda May' in Martin Short-Fame becomes me where she sang 'Stop the Show' and brought the house down every night.
In 2007 she went back to Off-Broadway and starred in (mis) Understanding Mammy-The Hattie McDaniel Story for which she was nominated for a Drama Desk Award. She was also seen in Nora Ephron's Love, Loss, and What I Wore.
She was a soloist with the Festival Cesky Krumlov in the Czech Republic.
An active concert artist, Ms. Jenkins has appeared with orchestras around the world including the Cleveland Orchestra, Houston Symphony, Pittsburgh Symphony (with Marvin Hamlisch), National Symphony, Atlanta Symphony, Seattle Symphony, Utah Symphony, Minnesota Orchestra, San Antonio Symphony, Minnesota Orchestra, Memphis Symphony, Nashville Symphony, Toledo Symphony, Colorado Symphony, Toronto Symphony, Edmonton Symphony, Calgary Philharmonic, Kansas City Symphony, San Diego Symphony and the Hong Kong Philharmonic. She was a soloist with the Festival Cesky Krumlov in the Czech Republic. In 2011 Capathia had the great honor of performing in the 'Broadway Ambassadors to Cuba' concert as part of the Festival De Teatro De La Habana. Ms. Jenkins was a guest soloist with Peter Nero and the Philly Pops and with the Cincinnati Pope.
Her Television credits include 30 Rock, the Practice, Law & Order SVU, the Sopranos, Law & Order. She can be seen in the 2012 film 'Musical Chairs' directed by Susan Seidelman. She can be heard on the following film soundtracks: Nine, Chicago, Legally Blonde 2.
This Weekend
White Oak Music Hall
Hell's Heroes IV
Upstairs and Downstairs at White Oak Music Hall
Friday 4/22/2022
Saturday 4/23/2022
Door Open 2:30 PM
Pinegrove
Downstairs
Sunday 4/24/2022 7:00 PM
Camera Cult with Uncle Tino and Rinas
Upstairs
Sunday 4/24/2022 7:00 PM
Ryan Shaw is a three-time GRAMMY® nominated artist for his solo projects, Columbia Records' This is Ryan Shaw, his In Between and Dynotone's Real Love.
He has shared the world stage with such artists as Van Halen, Bonnie Raitt, John Legend, B.B. King and Jill Scott. His music has been featured on FOX's So You Think You Can Dance and ABC's Dancing with The Stars, Grey's Anatomy, and Lincoln Heights, and the films My Blueberry Nights and Bride Wars and the Sex and the City soundtrack. Ryan has been a featured guest on
national TV talk shows and has starred as Judas in the Lyric Opera of Chicago's Olivier Award-winning London production of Jesus Christ Superstar, as the original Stevie Wonder in Motown: The Musical on Broadway, and on London's West End as the Soul of Michael Jackson in Thriller Live. Ryan's new album, Imagining Marvin, showcases Marvin Gaye hits alongside Ryan's original songs and features multi-GRAMMY Award-winning co-writers and special guests.
As a concert soloist, Ryan Shaw made his Radio City Music Hall debut at the Dream Concert benefit to build the Martin Luther King Jr National Monument in Washington DC. His Carnegie Hall appearances include an Elton John and Bernie Taupin Tribute, A Celebration of The African American Cultural Legacy, and a Nat King Cole 100th concert with the NY Pops. Ryan has also been honored to be the second artist in history to be asked to perform a return engagement at the Central Park Summer Stage Gala (second to Stevie Wonder). He has also been a featured artist with the Houston Symphony for their R&B Mixtape concert as well as the soloist for the Houston Symphony's 4th of July Celebration. Ryan has also performed with The Cleveland Orchestra, Philly Pops, Utah Symphony, Colorado Symphony, St. Louis Symphony, Harrisburg Symphony, Helena Symphony, Anchorage Symphony, Orlando Philharmonic, Tucson Symphony, Calgary Philharmonic, Des Moines Symphony, Omaha Symphony, Wheeling Symphony, Wilmington Symphony, Mississippi Symphony, Springfield Symphony, and Gulf Coast Symphony. Upcoming concert engagements include Seattle Symphony, Houston Symphony, Chicago Philharmonic, Arkansas Symphony, South Dakota Symphony, Knoxville Symphony, Allentown Symphony, Long Beach Symphony, Greeley Philharmonic, and Fort Wayne Philharmonic.
Lucas Waldin
Conductor

Lucas Waldin is a dynamic and versatile conductor whose performances have delighted audiences across North America. He has collaborated with some of today's most exciting artists including Carly Rae Jepsen, Ben Folds, The Canadian Brass and Buffy Sainte-Marie, in addition to conducting presentations such as Disney in Concert, Blue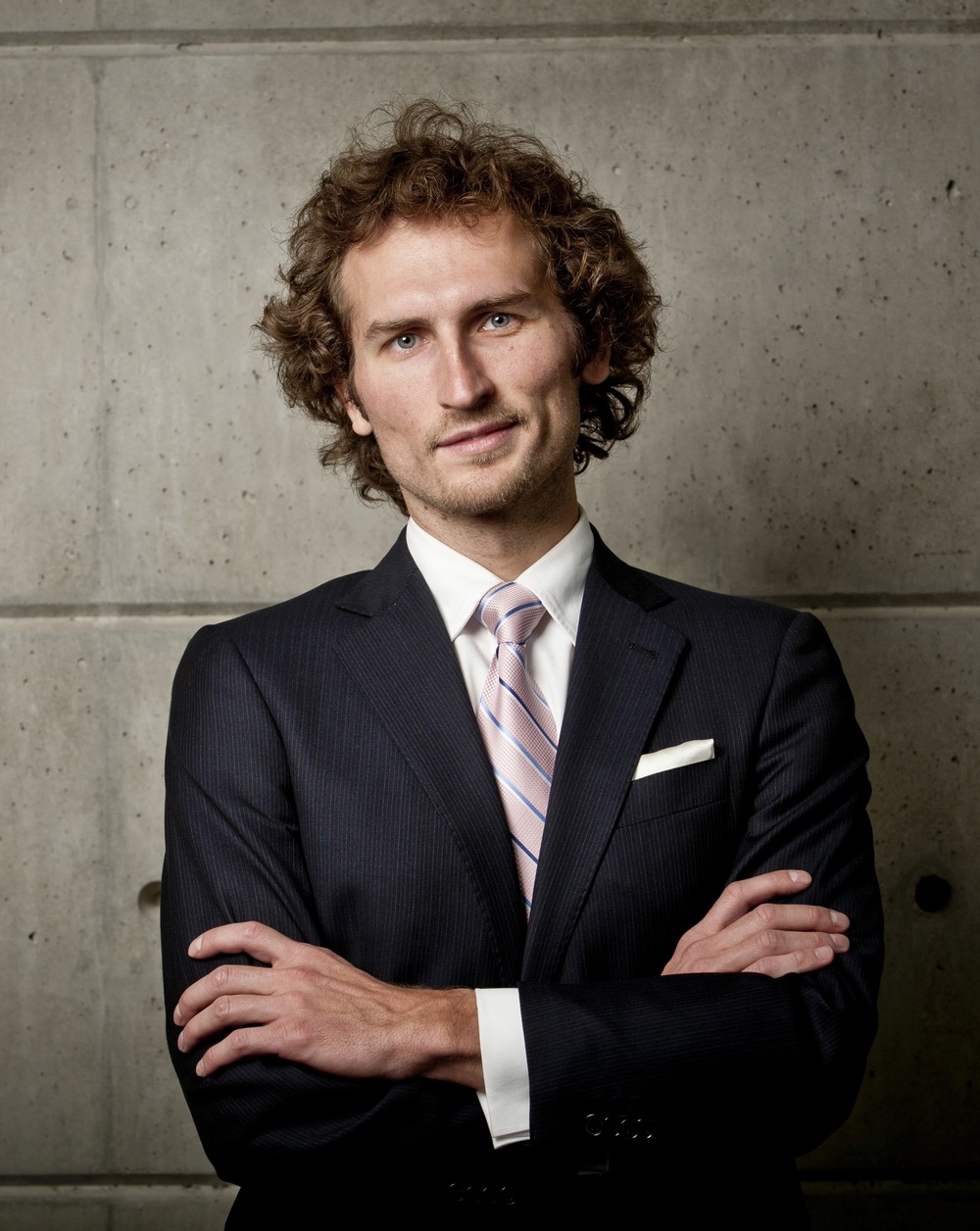 Planet Live, Cirque de la Symphony, and the groundbreaking symphonic debut of R&B duo Dvsn as part of the global Red Bull Music Festival.
Waldin has been a guest conductor for numerous orchestras in the U.S. and Canada, including the Houston Symphony, the Dallas Symphony, the Grant Park Festival Orchestra, the Modesto Symphony, the Louisiana Philharmonic, the Vancouver Symphony, the Calgary Philharmonic and the Toronto Symphony.
Having joined the Edmonton Symphony Orchestra as Resident Conductor in 2009, Waldin was subsequently appointed Artist-in-Residence and Community Ambassador – the first position of its kind in North America. He appeared with the ESO over 150 times and conducted in Carnegie Hall during the orchestra's participation in the 2012 Spring for Music Festival. In recognition of his accomplishments, he was awarded the Jean-Marie Beaudet Award in Orchestral Conducting and received a Citation Award from the City of Edmonton for outstanding achievements in arts and culture.
A native of Toronto, Canada, Waldin holds degrees in flute and conducting from the Cleveland Institute of Music.

Box Office: 713.224.7575
Group Sales: 713.238.1435
Houston Symphony
Jones Hall
615 Louisiana St. Suite 102
Houston, TX 77002
Direction (Map)
Houston's Online Weekend Entertainment Guide
Looking for that Saturday weekend event and can't find it
try our custom "Google Search"