Houston's On-line Weekend Leisure Guide
"Feeling The Weekend Rhythm of the City"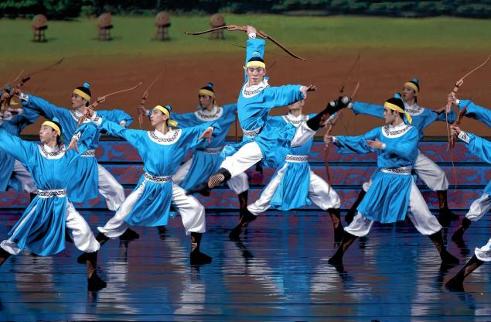 Shen Yun takes you on an extraordinary journey to the lost land of the ancient Middle Kingdom.
Discover classical Chinese dance - one of the most rigorous and athletic, yet exquisitely beautiful art forms in the world
Shen Yun Performing Arts
Jones Hall for the Performing Arts
Showtimes and Tickets
(Click here)
Houston, Texas


"People can go get a glass of wine, have dinner, spend a hundred bucks, and it's all over in an hour.
This is something you remember forever...They get better each year. Last year I would not have thought you could do any better.
I thought it was great...It brought tears to my eyes...Anyone that misses this—they have no idea what the world is all about.
And I mean this shows it entirely...This supersedes anything that I've ever seen or done. And I was in television for 30 years.
This takes my breath away to go see that...Everything that [is] put into this now—superb. The scenery is like you're standing with them. You're with them... I think you get a feeling of realization—the things that are there that you're seeing. Unbelievable. Just unbelievable!"


Master magician Ivan Amodei's intimate, 90-minute salon performance cleverly combines world-class sleight-of-hand and amazing illusions with razor-sharp wit, audience participation and live musical accompaniment by a talented concert cellist. Treat yourself to an after-Christmas gift and witness
Amodei manipulating time, discovering a spectator's destiny, controlling a random audience member's fate and even performing a Houdini-like escape. The Los Angeles Times named Intimate Illusions a Top Pick, and the show's played to acclaim in D.C., Boston, Atlanta, Chicago, San Francisco and at its home base in Beverly Hills.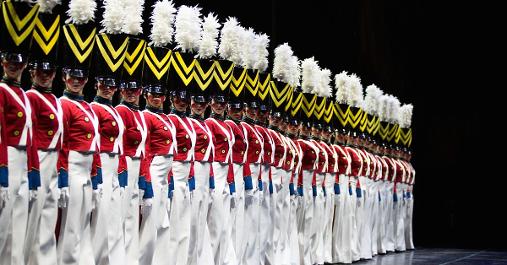 Radio City Christmas Spectacular
Sarofim Hall -Hobby Center
Tickets by Ticket liquidators.com Customer Service 888-641-5405
Tickets by Ticket liquidators.com Customer Service 888-641-5405
. . . more Saturday weekend (click here)
Tickets by Ticket liquidators.com Customer Service 888-641-5405
Houston's Weekend Planning Guide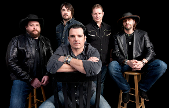 Reckless Kelly
House Of Blues
Houston, TX
Saturday
12/20/2014
7:00 PM
view tickets
Houston's Weekend
Planning Guide
Weekend Tweets
Jeffery W. Menendez
Managing Editor
Weekend America Networks
Weekend Tweets
Houston's Weekend Planning Guide
Edited by Jeff W. Menendez, Weekend America Networks Managing Editor I like this more than working at a newspaper, television or radio station.
Fellow me on Twitter
Customer Service for all tickets at Houston's Weekend Planning Guide

provided by Ticket Liquidators.com 888-641-5405