Houston's On-line Weekend Entertainment Guide
September 23rd-25th, 2016
Sonu Nigam
& Atif Aslam
@NRG Arena
Friday Sept. 23, 2016 9:00PM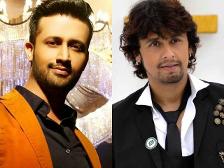 Sonu Nigam performed on stage for the very first time at the age of three and a half when he joined his father on stage to sing Late Mohammed Rafi's popular song "Kya Hua Tera Vaada" from the film Hum Kisise Kam Nahin.
He continued to accompany his father on stage at that early age.
Atif Aslam spurred on by friends, began to sing in public during his days at PICS, where he met guitarist and composer, Goher Mumtaz. (more at Weekend Fridays)
James Blake
@HOB-Houston
Saturday
Sept. 24, 2016 8:00PM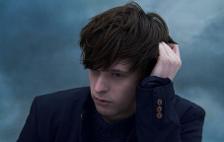 James Blake began his music career releasing "Air & Lack Thereof" in the United Kingdom back in July 2009. Blake was doing his recordings in his bedroom.
In 2011 Blake was nominated for the BBC's Sound of 2011 an annual poll that usually predicts a musican's success in record sales. (more at Weekend Saturday)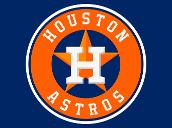 This Weekend's
Calendar Listings
. . . more Saturday weekend (click here)
Subscribe to Houston's Weekend Planning Guide its free, in your e-mail in box every Thursday in time for weekend planning.
Menendez Media Group the publishers of Weekend America Networks do not sell, trade or barter e-mail addresses

Houston's Weekend Planning Guide
Edited by Jeff W. Menendez, Weekend America Network's Managing Editor